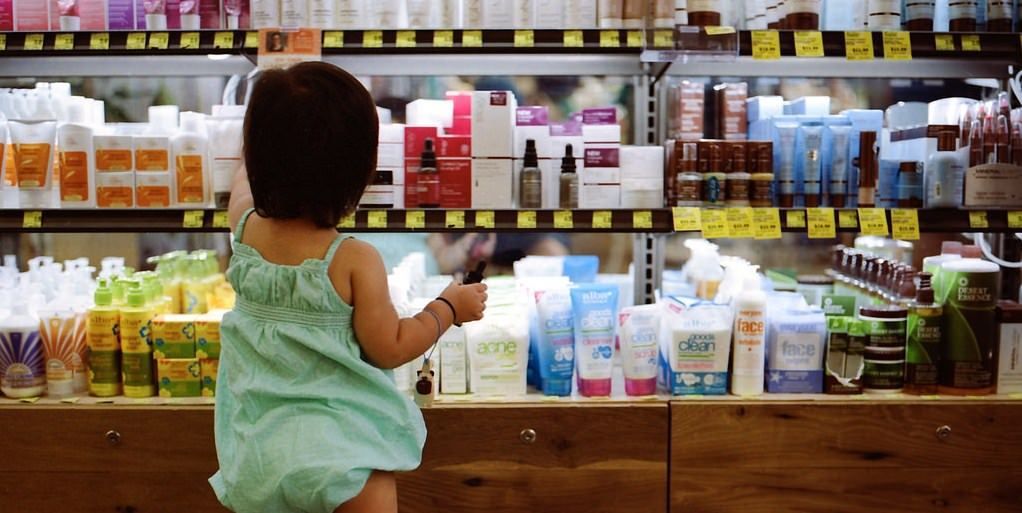 With this series of three articles, here an endeavor is made to foster the consumers to file their complaints and make them not only stand up for their rights but also taking action against the Unscrupulous traders who think that gentle consumers can do nothing if any wrong is caused to them. Let us be all Vigilant of the quality and quantity of goods supplied to us by the traders.
In 2014 Dipika Pallikal (Arjuna Awardee) had won a compensation of Rs 5 Lakh from Axis bank because her transaction using the Bank's debit card had failed at decisive moment which created humiliation for her. In 2015 Rajesh Sakre a Tea Vendor Fought a Case Against India's Largest Bank and Won. Such cases reaffirms our faith in consumer courts and therefore never underestimate the power of a common man. You may be buyer or seller but always keep in mind that today justice is available for all.

Venality is Trait of People in Government as Well Private Sector and Not Confined Only to Sellers, Distributors and Service Providers
Also Read:  
1. How will GST Impact Government Decision Making, Functioning, Work Culture, and Environment?     
2. GST's Red-carpet Entry: Understanding Profit and Loss of Implementation
Corruption, fraudulence, and dishonesty invariably always affects common man but it cannot be eradicated without his role either as today it is everywhere. Ever Since independence there have been thousands and thousands of scams in India, we have heard about Coal scam- Rs 1.86 lakh crore, 2G spectrum scam-Rs 1.76 lakh crore, Chopper scam, Tatra truck scam etc. 
But very few people know that scams are not only done at national level but also at micro level and all citizens of Republic of India are vulnerable or can be influenced by consumer scams without exception and such scams are taking place daily.
There is long list of type of scams like: 
they could be Internet merchandise scams, 
Phishing/Spoofing Emails, 
Fake Prizes, 
Sweepstakes, 
Free Gifts, 
Lottery Scams, 
Fake check payments, 
Recovery/Refund Companies, 
Loans Scams / Credit Fixers, 
Computer Performance Scams, 
Scholarship, 
Student Loan and Financial Aid scams, 
Online Dating Scams, 
Facebook Fake Friend Scam, 
Property Investment Scams, 
Work At Home Scams, 
Fake bills and invoices or scam, 
Chinese product scam, 
Fake products scan and fraud in the quality of product you have purchased and so on and on.


The Importance of Consumer Awareness
Banking institutions are the first place many banking customers turn to when they have a question about online security or fraud. Not only you receive periodic account balance reporting but also security alerts, be ready to give them the assistance they need.
First and foremost reason you go for consumer awareness is that you value your hard-earned money, you cannot lose it in some scams, besides- you would also want to achieve maximum satisfaction, Protection against exploitation, Control over-consumption of harmful goods, Motivation for saving and construction of healthy society. Therefore it is highly important to go through below-mentioned points related to consumer awareness.
With Only Strict Consumer Awareness, You can Avoid & Redress Your Grievances
We must follow, following types of consumer awareness:
Read the fine print and points mentioned on overleaf while doing any contract or agreement.
Do your research and homework related to Budget, duration, product reviews, product quality, brand, take quotations and know about Original, authorized stores, Showrooms etc.
Ask for Bill on the purchase and check manufacturing and expiry dates, Quality mark and obtain guarantee/warranty cards duly stamped and signed.
Avoid cash payments and make payments online or via cheque, keep your credit card and debit card safely while making the purchases and also make the sign on the card and keep track of account balance.
Be skeptical about free trial offers.
Don't send money or give out classified information in response to an unexpected text, a phone call, or an email. Mostly we are deceived by someone whom we trust, so when you meet such unexpected demands than don't feel pressurized and don't hesitate to postpone for few days and verify the credentials of subject person from people encircling him socially.


Also Read:  
1. GST's Staggering Technology leads to Reduced Paperwork and Better Efficiency      
2. GST Will Impact Everyone – Whether it's Taxpayer or Non-Taxpayer
Be Aware of Consumer Rights
Consumer Protection Act, 1986 is an Act to protect the interests of consumers in India and it put in force some consumer rights which every person should be aware of:
Right to Safety: It states that right to be protected against the marketing of goods and services which are hazardous to life and property.
Right to Information: It gives right to obtain all information about things and services which you buy.
Right to Choose: The consumer is free to choose most suitable product and services, the producer or supplier or retailer cannot force the customer to buy a particular brand only.
Right to Seek Complaint-Redressal: Consumer has the right to get compensation or seek redressal against unfair trade practices or any other exploitation.
Right to be Heard: Right to be heard by manufacturers, dealers, and advertisers about their opinions and grievances.
Right to be Consumer Education: Consumer associations, educational institutions & Government policymakers are expected to educate consumers about their rights.


There are Strong Laws which Protect the Consumer Rights
Laws which protect consumer rights are: The Indian Contract Act, 1872, Sale of Goods Act - 1936, The Food Safety and Standards Act - 2006, Standards of Weights and Measures Act, 1976, The Dangerous Drugs Act, 1952, The Agricultural Produce ( Grading and Making) Act, 1937, The Indian Standards Institution (Certification Mark) Act , 1952 etc but proceedings under these law is very expensive and time consuming and will take long time, perhaps years for settlement.
Therefore at present most of the consumer complaints are filed through Consumer Protection Act, 1986 which ensures speedy and required trial and you also don't need to engage the services of an Advocate and can file your complaint of your own, this can be filed in two ways which we shall discuss in next articles.
Also Read:  
1. Impact of GST on Indian Bloggers, Affiliates and Online Service Providers      
2. What is GST? All About Goods and Services Tax, Rate Lists
In our day to day life, we don't get the right goods and services, the market is full of frauds and people are always ready to charge you the very high price, sell you adulterated or low-quality goods and sometimes we fed up so much that we want to put the full stop. We have limited resources in India and we have to satisfy our needs, therefore, we cannot afford to cheat even at small scale.
Consumer protection is linked to awareness of consumer rights; Education and Awareness of Consumers. Protection and promotion of consumer's rights and interests is a vital function of the Government of any economy and exercising the consumer right is the vital function as well as responsibility of Individual citizens. This is not only in favor of individual but also nation.