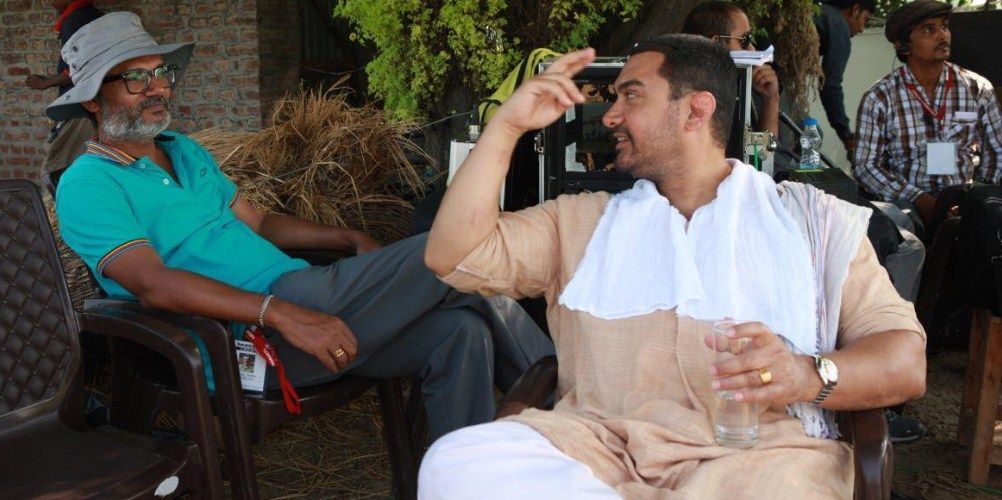 The creative perfectionist of India's film industry, Aamir Khan, has been compared to many eminent geniuses from different film industries, the most famous being his similarities with Hollywood's Tom Hanks.
Aamir is an established member of the 'Khan-trio' in Bollywood and is well known for his sharp mind, undying spirit to achieve perfection and the keen ability to gauge human emotion and portray the same on the silver screen. How does his work manage to engage an audience so intimately and how do most of his professional risks handsomely payoff? What makes Aamir Khan one of the most creative, respected and smartest men in India?
Also Read:  
1. Baahubali 2 vs Dangal Blockbusters : Baahubali Finally beats Aamir Khan's film      
2. 15 Pakistani Movies That Will Make You Forget Bollywood
"I am very passionate about being an actor, and I allow my passion to find its outlet in the work I do. I don't believe that it can be called perfection. It is true that when I am intensely passionate about my films, which I am, I don't leave any stone unturned and I put every ounce of my energy into that project" -Aamir Khan
Khan first appeared on screen as a child actor in his uncle Nasir Hussain's film 'Yaadon Ki Baaraat' and began a full-time acting career with a leading role in the tragic romance 'Qayamat Se Qayamat Tak' (1988). In 2001, he started a production company, whose first release, 'Lagaan' went onto become a wildly successful cult film. He portrayed lead roles in the 2006 box-office hits 'Fanaa' and 'Rang De Basanti'.
The following year, he made his directorial debut with 'Taare Zameen Par', a major success that touched every heart be it that of a parent, teacher or students. In addition to acting, Khan is a humanitarian and created and hosted the television talk show 'Satyamev Jayate', through which he highlights sensitive social issues in India.
Khan's greatest commercial successes came with the thriller 'Ghajini' (2008), the comedy-drama '3 Idiots' (2009), the action film 'Dhoom 3' (2013), the satire 'PK' (2014), and the sports biopic 'Dangal' (2016), all of which held records for being the highest-grossing Indian film of all time.
His film Dangal has earned over Rs 1743 crore worldwide while Baahubali 2 has reached over Rs 1530 crore. Baahubali 2 is still considered as the most anticipated film in India, however experts views are divided on Baahubali 2 vs Dangal.
If one analyzes Aamir's career graph, his choice of movies moves gradually from commercial hits to meaningful cinema. His role in movies like 'Dil' (1990) and 'Love Love Love' in the same year are in stark contrast to his intense portrayal of Mangal Pandey in 'Mangal Pandey: The Rising' (2005) and 'Taare Zameen Par' (2007) where he brought an idealistic and compassionate teacher to life.
" To be quite honest, numbers don't tell you everything because audience reactions differ. Some of the biggest films at the box office are not necessarily films that everyone has loved; they just opened to a good response." -Aamir Khan
Being a very intense and humane person in real life, Aamir is quite unapologetic about his out-of-the-box film choices and fearless career decisions. Upheaval in his personal life due to divorce and loneliness impelled him to search for meaning through his craft. His passion to pursue meaningful cinema and disregard box-office numbers highlights his convictions and unique thought process.
His philanthropic endeavor 'Satyamev Jayate' reveals his true desire to make a difference and further illuminates his search for meaning. With a deep understanding of cinema, human emotion, and his gift for expression, Aamir has managed to move every Indian with his movies, shows, and speeches.
Film Industry is not only the profitable industry but also political institution for some. There are blurred lines between politics and cinema; perhaps this is the reason that Aamir Khan is also known as an anti-BJP star who had openly spoken about so-called intolerant India, thereby fueling the sentimental fire and enraging masses not only against himself but also film mafia.
Aamir's success came far after his mind began to analyze films and their value-added to an ordinary movie-goer. His success can be attributed to his attachment to good scripts, adept writers, and being able to move with the pulse of the nation. An intelligent man is a closet philosopher, they say, and Aamir is known to give out conversational and philosophical gems on many occasions.
Movies like 'Dhoom 3' and 'Dangal' were pushed towards success by a wonderful team but Aamir's involvement added the human touch that drives the emotion of the average Indian.
Also Read:  
1. Film Mafia, Fueling the Fire and Enraging Masses      
2. 3 Steps To Start Logistic's Business in India!
Apart from his acting, Aamir has proven to be a shrewd businessman who understands his finances as well as his creative roles. His decision to start his own production company came from a keen insight into an actor's life and how short-lived it can be. In order to have his bearings in more than one basket, his production debut with Lagaan not only proved to be a cinematic gem but a wildly successful venture. Thereon, his production company has produced most of the movies that featured him as the central character.
His humanitarian efforts brought him the title of Indian Ambassador which he graced with his philanthropic work and love for his country. Aamir is not only a good performer but also a sharp mind that understands the need to spread out into different industries to prolong one's longevity of career. Aamir is a wonderful mixture of a larger-than-life celebrity, a vulnerable artist, and a sharp businessman.
He can be regarded as the man who approaches emotion through logic and a celebrity who not only enjoys the perks of being famous but also someone who uses his influential position to inspire the audience to be more compassionate, loving, courageous, and possess the grit to do the right thing in everyday life.