Being a scion of India's most powerful political family is not a very enviable position. You are subjected to around-the-clock political and even personal scrutiny. This is what Rahul Gandhi has been facing for the last 14 years. It has become more pronounced and stringent with the BJP coming to power, at the center, in 2014.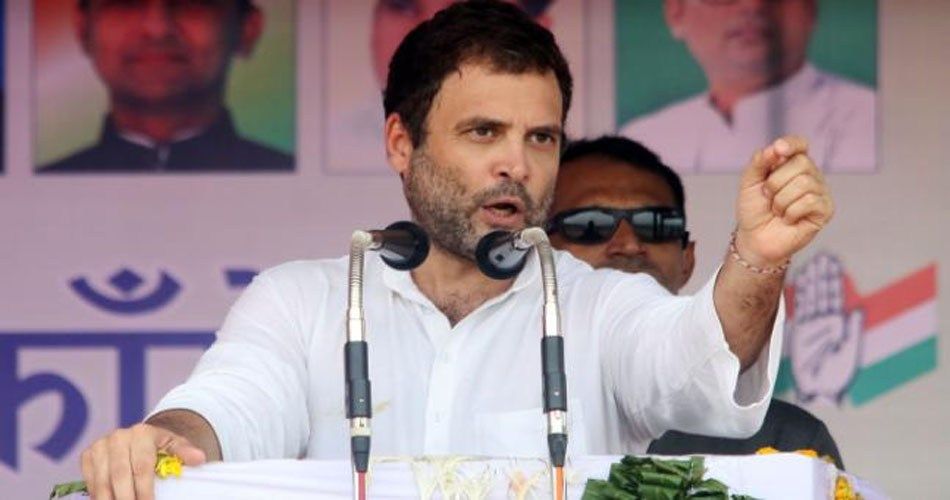 Although he had entered the political scenario in 2004, the first 8 years were rather easy-going. This was due to a combination of Congress party itself being on a high note and a fragmented opposition which could not take them head-on. Secondly the social media and digitally focussed campaigns were yet to come on a large scale.
Some Unique Qualities of Rahul Gandhi That Makes him a Perfect Prospective Prime Minister of India
Hardly 7 or 8 years back, touted as a prime ministerial candidate with a bright future, Rahul Gandhi today stands exposed to intense criticism as an immature politician, who has been thrust on the stage through the sole merit of being born in India's first family.
The BJP social media campaign wing has carried on a relentless attack on Rahul Gandhi through the "Pappu" stamping. It has projected a disastrous future for the country, was he (Rahul Gandhi) to be at the helm of affairs.
But for the kind attention of every apolitical shenanigan, it needs to be noted that Rahul Gandhi still has qualities which makes him a good and safe choice as a future PM. An amazing ability to shrug off virtually every insult and barb hurled at him and then proceed along like nothing has happened makes him the picture perfect of calmness.
This is a quality that not every leader in the Indian political spectrum possesses. In normal scenarios, many politicians who are subjected to round –the- clock ridicule will try to hit back through equal means but Rahul Gandhi has not done so.
Rahul Gandhi Has Represented India in Several Meets
He may not have fiery oratory skills, but Rahul Gandhi certainly has the suave and sophistication to present himself in a polished manner before high repute international diplomats, senior scientists, and corporate sector luminaries. 
It needs to be remembered that he has represented India in several meets, conferences and has also regularly interacted with many heads of states during the UPA days. In fact, he had built a good reputation for himself as a stylish presenter in those days.
Does Rahul Gandhi Deserve To Be The Next PM of India?
In a speech at London Institute of Strategic Studies, in the year 2017, he was candid enough to admit that arrogance had crept into the Congress party after being in power for almost 10 years and this was the reason for their debacle in the 2104 LS election.
This speech had made people look at him from a different angle as someone willing to change. In contrast stand most of the leaders of BJP, who have indulged in fault finding with the Gandhi clan for each and everything. In a very quiet and settled manner, over the years, he has proved himself adept at stitching alliances at the regional level with other political parties. Where the need is, he has also shown the willingness to give a lower role to the Congress party in the state.
This has won him the grudging respect of several senior opposition political leaders. On the same wavelength, it has to be accepted that Rahul Gandhi wants a paradigm change in the working style and culture of the Grand Old Party and has made sincere attempts to change the same.
However, he has been handicapped by the intransigence of the old guard in the party. Knowing that any overnight change may cause shakiness, he has continued with the status quo. However, the intention is clear that he wants a clean-up act and strong revival of independent grassroots functionaries. This thinking augurs well for the future of the country.