When we talk about Indian politics, following faces may reflect in first thought- Kapil Sibal, Dr. Manmohan Singh, Sharad Pawar, Arun Jaitley, Narendra Modi, Lalu Prasad Yadav, Mulayam Singh Yadav, Nitish Kumar, Sonia Gandhi, Arvind Kejriwal, Mayawati, Mamata Banerjee, Akhilesh Yadav, Shashi Tharoor, Amit Shah, Salman Khurshid but if I ask you that choose one most cunning person, whom you also treat most skanky then obviously everyone may differ in their views. Indeed cheap, dirty, and cunning politics require its own competence and qualifications and before we discover such Yugpurush let's set up some parameters.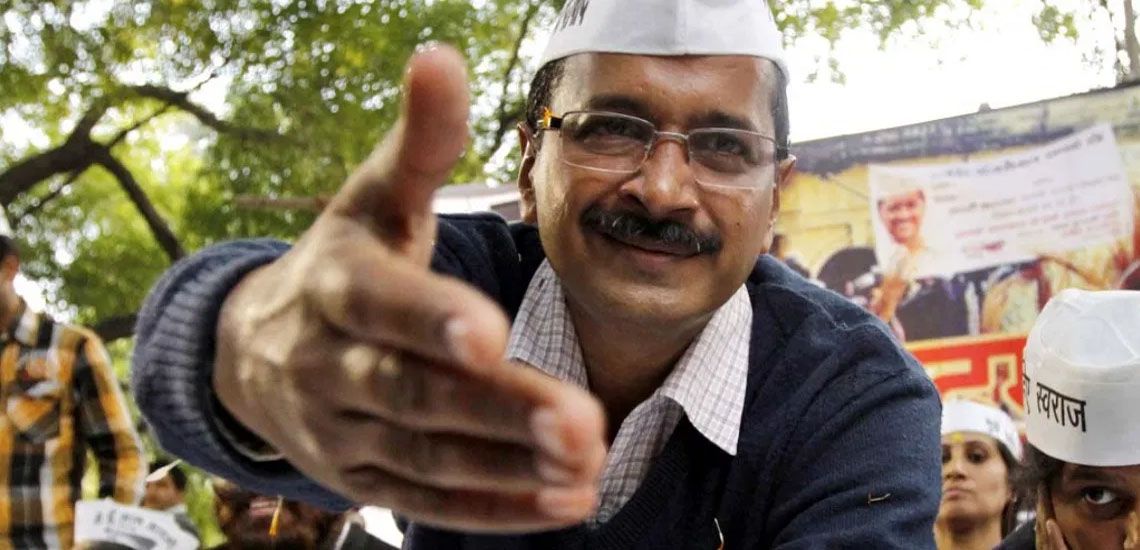 Parameters to Find Cunning Politician:
Should have great proficiency in languages and should be highly capable to use and misuse logics at his or her will.
Should be a highly egoistic and dictatorial person, only then he could dominate in the party and exploit as and when required or desired.
Well-versed in religious, caste-based cards and minority politics.
Knows the tact of public magnetism or catching media spotlight by doing illogical and immoral things like Dharnas (Protests), false Allegations, etc.
Specialist of utilizing great names of Mahatma Gandhi, Bhimrao Ambedkar, Pundit Jawahar Lal Nehru, Jayaprakash Narayan, Deen Dayal Upadhyay, Sardar Vallabhbhai Patel, etc.
Extremely Selfish to compromise larger national interests for political scores.
Must have attained success in the short period by the polarizing common mob. 8. He enjoys shamelessness, His promises should mismatch with his doing.


Also Read:
1. Who is More dictatorial, Narendra Modi, Arvind Kejriwal or Rahul Gandhi?
2. Top 10 Logic, Rahul Gandhi has Chosen Wrong Profession
Who Scores Highest on Above Parameters
More or less, most of the politicians have the above qualities as no one can claim to be 100% pure but few maintain a balance between self-centeredness and public service. It was really very difficult to find such Yugpurush before 2011, when Arvind Kejriwal was not in the big picture, yes! you cached right, Mr. Kejriwal is the real savior and last hope of India who has got the highest score in our today's contest.
You will Certainly Congratulate Kejriwal for this Attainment when You go Through Following Points
Kejriwal is regarded as Yugpurush and AK47 by his handful followers, he is the single face of the party; AAP founders on camera has said -there is no high command culture in AAP, in fact, they don't consider Kejriwal as high command or dictator as this would be the insult of this enlightened master.
His ruling appetite and aspirations are very old as he was the mastermind of NGO 'Kabir' along with his old friend Manish Sisodia but his activities were mostly confined to ration shops and local dharnas. His such experiments helped to sharpen his diplomatic teeth and hold Political Sandal tightly.
He abuses and rubbishes his opponent and doesn't feel any shame or humiliation if people respond by slapping or throwing ink on him as according to Mr. AK47- black color is the most long-lasting color and suits him and interestingly Twitterati also ask 'phir se?'
Kejriwal has calculated that the majority of India's population was on such a low level of consciousness that they could not understand nor tolerate the real truths which only Kejriwal Ji knows.


He thus decided on a policy of spreading seemingly useful lies to bring inspiration to his followers like -claimed media is under control of Modi, but people saw him fixing interview with AAJ Tak journalist Punya Prasun Bajpai, Kejriwal said his leaders will never take government residence however when became CM of Delhi then he himself sent a letter and requested for allotment of two Bungalows each of 5 rooms etc.
Arvind Kejriwal is the most original thinker that India has produced, the most erudite, the most clear-headed and the most innovative as he had declared to never give the ticket to corrupt and criminals but everyone knows his top twelve showcase criminals facing legal actions: Sharad Chauhan, Naresh Yadav, Amanatullah Khan, Somnath Bharti, Dinesh Mohaniya, Jitendra Singh Tomar, Prakash Jarwal, Commando Surinder Singh, Manoj Kumar, Akhilesh Tripathi, Mahendra Yadav, and Jagdeep Singh and 21 MLAs are at the verge of suspension for holding any Office of Profit.
He believes in simple living and high thinking and he does this by ignoring real groundworks as Arvind Kejriwal said he could not find an atom of development in Gujarat. Everyone knows what the truth is. Yugpurush Ji says; "Do not swim—float, ignore Delhi but focus outside and do this by spending on advertisement and not on welfare work", 
The AAP Government's decision to spend a whopping Rs 526 crore for information and publicity in the current financial year drew a sharp rebuke.
Errors in interpretation or blame game hardly matter as his intention is always pure, from the poll violations, demonstrations to defamation, total more than six cases have been registered against him so far and among all two are non-bailable offenses.
His tweets are electrifying and catch great media attention, he may forget taking a breath but will not miss tweeting against Modi. 
His Tweets are mostly borrowing of truths, half-truths, and occasional misrepresentations, often bland, inaccurate, spurious and extremely contradictory.
During Punjab Election Mr. Kejriwal has stated: If his party wins the Deputy CM of Punjab will be from dalit community. Did you sense the caste politics in this?
Refuses to take Geeta but hold Muslim caps, according to Shri Shri Kejriwal ji: "Ishrat Jahan was innocent and he will be taking her case further" while in his views "Batla House Encounter", where a policeman lost his life while fighting the terrorists, was fake Yugpurush Ji Never obeys anyone's command unless it is coming from his within, this is why he started his career as an anti-corruption activist and has evolved to an ambitious politician, eying on center.
"I am terribly cold down here. I wonder if you mind getting me a muffler," this is how he plays politics of commoner and poor man but very few know that since 2015 he and his political boyfriends (Manish Sishodia and Satyendra Jain) have visited abroad more than ten times (obtained through RTI) and have spent millions.
He is also known as 'angry young man' as he can protest against anything and anywhere, can even criticize the military for a surgical strike. No development plan, no Delhi problems just everything starts with Modi and ends with Modi.


Also Read:  
1. Know the Top Reasons – Why Arvind Kejriwal has Failed Blatantly in Delhi
2. Narendra Modi: Fascinating Unknown Moments of Childhood & Earlier Young Life