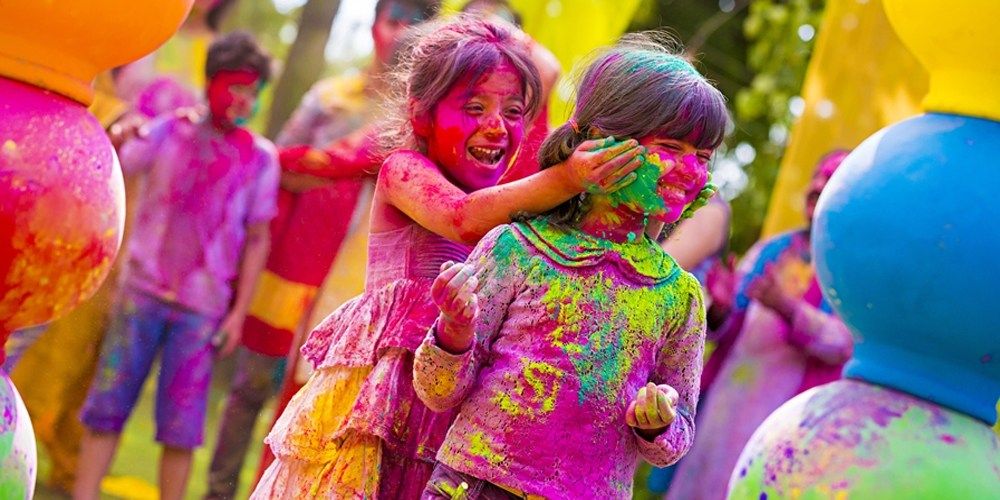 Celebrations can be a passageway to the most profound aspects of life. During ancient times we used to celebrate hundreds of festivals and each festival was taken as a tool to bring life to a state of exuberance and enthusiasm. Today, unfortunately festivals have become only synonymous of holiday. 
Moreover what we do is: watch TV at home, go for movie or eat burger etc.
India is a land of festivals, where people from different religions coexist harmoniously. The numerous and varied festivals that are held throughout the year offer a unique way of seeing Indian culture. Indian festivals are categorised religion wise and include Hindu Festivals: Lohri, Makar Sakranti, Vasant Panchami, Pongal, Maha Shivratri, Holi, Navratri, Ram Navami, Guru Purnima, Raksha Bandhan, Kumbha Mela, Janmastami, Dussehra, Maharishi Valmiki Jayanti, Karva Chauth, Dhanteras, Diwali, Govardhan Puja and Bhai Dooj, Muslim Festivals include: Barawafat, Hazarat Ali's Birthday, Id-ul-Fitr and Muharram, Sikhs celebrate enthusiastically: Guru Gobind Singh Jayanti, Lohri and Guru Nanak Dev Jayanti, major jain festivals are: Deep Diwali, Mahamastak Abhishek & Mahavir Jayanti, Christians celebrate: Good Friday, Easter & Christmas, Buddhist festivals include: Buddha Purnima, Losar, Hemis Gompa & Ullambana.
The wide variety of festivals celebrated in India are always crowded with the people who remain involved in the fairs and festivals celebration. Each festival of culturally rich India gives experience of living a hundred lives in one, indeed the beauty of India is magnified by these festivals. Some of the festivals are celebrated at national level. The most exciting of which are mentioned below:
1. Diwali
Diwali or Deepavali is one of India's biggest festivals. Diwali or Deepavali is the Hindu festival of lights celebrated every year in autumn. Indians are completely in love with this festival, during this festival everyone wants to be closer to each other, delicious sweets are disturbed among friends, kids remain busy with firecrackers and elders enjoy fun time.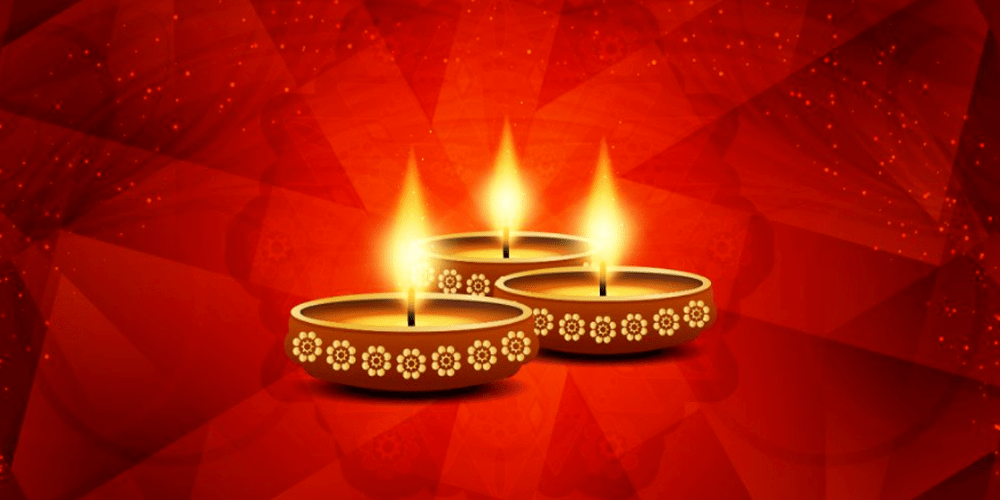 The word 'Diwali' means rows of lighted lamps. The festival spiritually signifies the victory of light over darkness, knowledge over ignorance, good over evil, and hope over despair. Diwali, also known as the festival of lights, is the biggest festival celebrated by Hindus, Sikhs and Buddhists around the world.
Hindus across the world celebrate Diwali in honor of the return of Lord Rama, wife Sita, brother Lakshmana and Lord Hanuman to Ayodhya from exile of 14 years after Rama defeated Ravana by lighting rows of clay lamps. The preparations for it begin from days in advance. It is almost ritualistic to clean rooms, offices during the festival which is the biggest and the brightest of all Hindu festivals.
2. Holi
Holi commemorates the victory of good over evil and is known as the "festival of colors". It is a Hindu spring festival celebrated all over India, Nepal and among Hindus in Bangladesh and Pakistan. The festival falls on the last full moon day of Falgun according to Hindu calendar which occurs somewhere around in March. 
The ancient Hindu festival of colors, Holi, heralds the end of winter. The date of Holi is different every year in India! In most of India. People exuberantly throw colored powder and water on each other, have parties, and dance under water sprinklers. Holi is a very carefree festival that's great fun to participate in it, if you don't mind getting wet and dirty.
3. Ganesh Chaturthi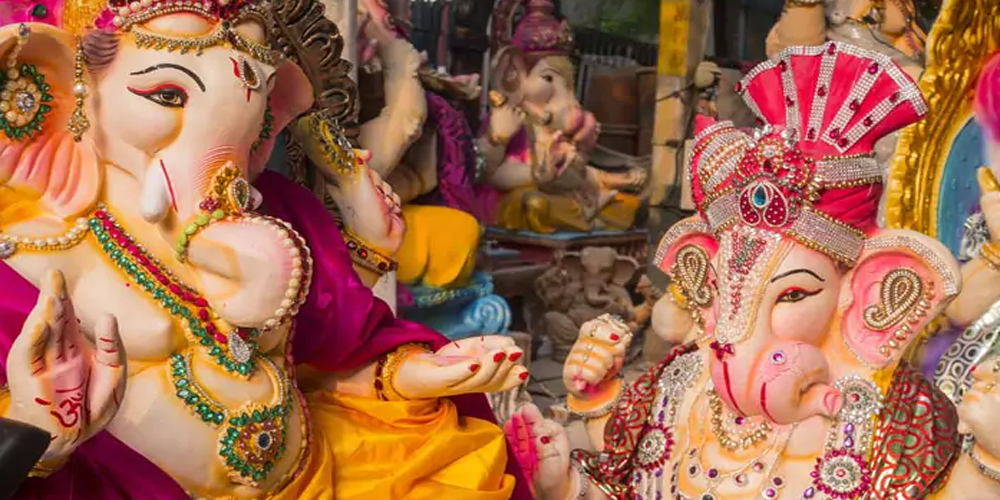 Ganesh Chaturthi is also known as Vinayaka Chaturthi. It is the Hindu festival that reveres god Ganesha. Vinayaka Chaturthi is one of the most colorful and exciting 10-day long celebrations. It is celebrated all over India with a lot of enjoyment in order to celebrate the Lord Ganpati's birthday. 
He is the younger son of Lord Shiva and Goddess Parvati. In India, it is celebrated in the month between August and September. It is a pure Hindu festival, during this people pray Lord Ganesha with great devotion. The start of the festival sees huge, elaborately crafted statutes of Ganesha installed in homes and public podiums, which have been specially constructed and beautifully decorated. 
After 10 days of the festival, the statues are paraded through the streets, accompanied by much singing and dancing, and then submerged in the ocean.
4. Krishna Janmashtami
Krishna Janmashtami is also known simply as Janmashtami or Gokulashtami. Janmashtami, the birthday of Lord Krishna is celebrated with great devotion by the Indian people. Janmashtami is known for the birth of Lord Krishna who is believed to be the eighth incarnation of Lord Vishnu on earth. It is one of the biggest festivals in the Hindu world. 
An extremely fun part of the festival involves team of guys climbing on each other to form a human pyramid to try and reach and break open clay pots filled with curd which is called Dahi Handi. It is best experienced in Mumbai(India).
5. Maha Shivaratri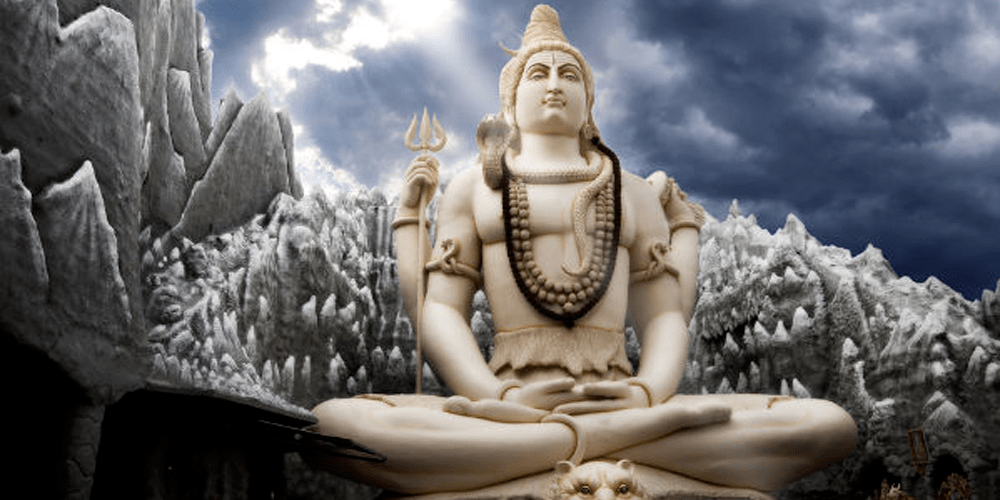 Shivarathri means the great night of Shiva or the night of Shiva. The devotees flock to the temples in the thousands and offer Bael or Bilva / Vilvam to Lord Siva. While some Indians abstain from food throughout the day, others allow themselves to eat. People gather around the temples of Shiva and after bathing, smear their bodies with holy ash and continue to recite prayers to Lord Siva. 
Extensive singing and dancing are held so that people do not sleep all night. Bhang (cannabis in low dose) is also consumed as part of the celebration.