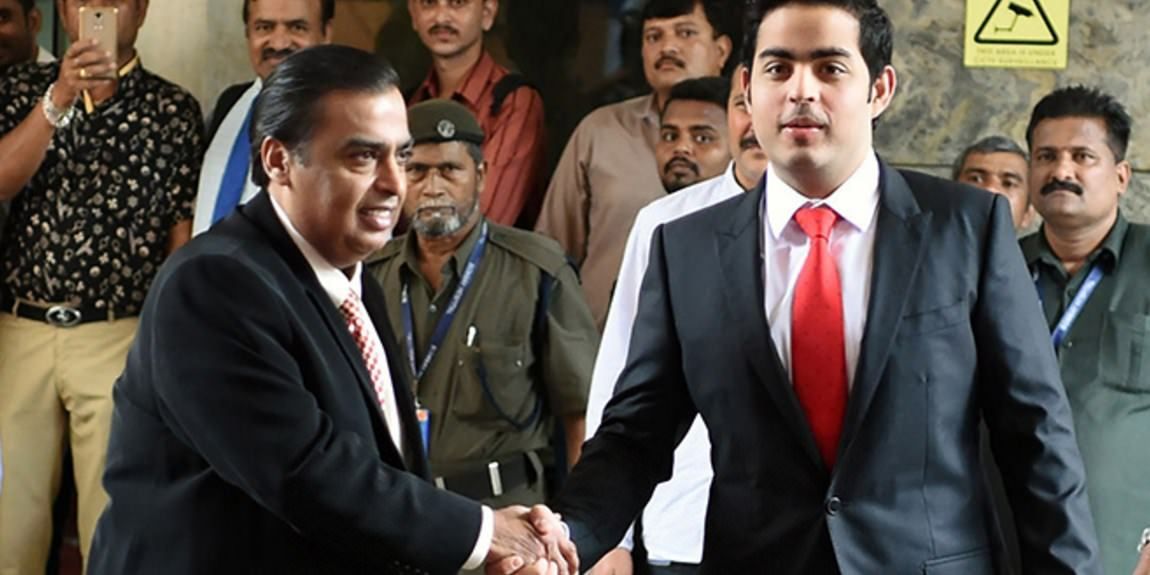 Top three telecom networks including Reliance Jio exchanged words at an open house which was held by the Telecom Regulatory Authority of India (TRAI) to deliberate its discussion paper on interconnect usage charges, in which they sparred over the implications of services in rural areas.
It is important to know that the interconnect usage charge is the amount of money that is paid by the network where the call originates from, to the network where the call ends; the rate per call is 14 paise. Although, telecom operators like Jio wants the rate per call to be discarded and said it would provide more coverage in the country by the end of the year.
Bharti Airtel Has Accused Reliance Jio of Ending Competition in The Telecom Sector in India by Creating a Monopoly
Moreover, other telecom competitors such as Airtel, Vodafone India, and Idea Cellular have backed the increase in IUC to 35 paise per minute. Airtel has made it clear that the structure of telecommunications in rural areas solely relies on the revenue that is generated from incoming calls, removing or lowering the rate per call would affect telecom services to these areas. The chairman of TRAI, Rs Sharma has said the regulating body will look into the contentious issue quickly.
Also Read:  
1. Mukesh Ambani- Carrying Forward the Dream of Dhirubhai Ambani      
2. How Corrupt is Mukesh Ambani? Why He is on the Hit List of Some Politicians
During a presentation made to TRAI recently, Jio said that IUC charges have risen far above what it's supposed to be which is from 10% of voice charges to 45%; from Jio's point of view, it is said that telecom competitors such as Airtel and Idea have gotten excess upturns of Rs 73,385 crore and Rs 45, 940 crores so far.
Mukesh Ambani led Jio's view in scrapping IUC is supported by several members of Parliament, a consumer watchdog and Reliance Communications, but one question that comes to the mind is that "when TRAI assured the Supreme Court long ago to make telecom consumers free of IUC charges, why does it still charge 14 paise?" Majeed Memon a Rajya Sabha lawmaker from the Nationalist Congress party has said that "if it is not waived then it does not help the public interest".
Airtel has argued by saying that TRAI's submission was based on the state of symmetric traffic which is not the case in India
Free calls created by Jio was creating an uncommon traffic to other networks and the present IUC was not suitable to cover the cost of receiving the deluge of calls. Airtel has also said if the IUC is discarded it will only allow Jio to have full control of the telecom market thereby throttling competitions from other competitors. In this way, they are indirectly proving Mukesh Ambani corrupt or disruptor of Telecom Industry.
Jio has also alleged that telecom operators do not want to offer calls and data at a low cost to rural areas in India and that the IUC will not be beneficial for consumers. Airtel and Vodafone have opposed to this by saying that telecom infrastructure in rural areas depends on the income generated from incoming calls and lowering or removing IUC charges might affect telecom services in these areas.
Jio has promised that it will provide 99% coverage by the end of the year in the country even if IUC is scrapped and it alleged that permitting the current rate to linger would affect every telecom consumer since Airtel and others had already recovered almost Rs 1 lakh crore spent on 2G networks.
During the open house talks between the various network operators, Airtel made it clear that IUC in rural areas is not for the subsidy but for recovering costs because they were no charges on incoming calls. A Vodafone spokesman has also said that maintaining telecom networks in rural areas should not be threatened by scrapping IUC. The chief regulatory officer at Bharti Airtel, Ravi Gandhi has said that Reliance Jio is aiming to build its business by getting a free ride without having lots of competitors.
Meanwhile, Jio did not reply to an email seeking for a reaction or an answer to this. However, there may be some truths in all of these; it makes commercial sense for Jio and the incumbents to take different stands on IUC. TRAI may be ridiculed if it opts to be on Jio's side by scrapping IUC, but if it retains the charges, it may be seen as an anti-consumer body even though consumers are not complaining about the tariffs cuts on call rates due to the emergence of Jio freebies.
Here are some tips that should be as a suggestion to the telecom regulatory body in making the best decision for telecom consumers:
Even though the incumbent telecom operators are at the center of all these, it doesn't make sense allowing them to suffer more loss, since Jio seems to have more resources than the rest of them at present. Nevertheless, there are only five dedicated telecom players left which are, Airtel, Vodafone, Idea, Reliance Communications, and Jio. Moreover, reducing competition may result in an oligopoly rule in the telecom market, however, at present, it is in the interest of common people and that also cannot be undermined.
As it is clearly seen, the incumbents are transparent on how they make the revenue about how IUC helps them to generate income for the infrastructure of telecom networks in rural areas. Jio's profit-and-loss account is opaque, hidden in a sea of equity pumped in by parent Reliance Industries, this means that we do not know much about the actual cost of providing service that Reliance Jio offers. The right time to take a full call on IUC is when you know whether Jio's tariffs flow from a genuine side or merely by high subsidies from its other business ventures.
IUC should be decided once the market shares settle. The decision should be made not by the regulator, but through commercial arrangements made by all telecom operators. The only scenario where the regulator should be involved is when the "top-dogs" try to create an oligopoly telecom market.


Also Read:  
1. Reliance Jio Crush: 'Dhan Dhana Dhan' Offer, with More Data and Validity      
2. World's First 512GB MicroSDXC Card Launches February 2018
The above considerations need to be looked into by TRAI to avoid any form of unwise decisions, but for now, incumbents may be allowed or to be indulged in the telecom market of India so as not allow the reduction of competition due to huge bleeds on the revenue generated by them to maintain telecom infrastructure in the rural areas of India.
Meanwhile we must understand that Reliance Jio has unleashed the much-needed digital tsunami in the Indian Telecom Industry. It is not the case that Reliance Jio has overnight emerged as leading operator but it has invested lot, today it has largest 4G network, Wide Range of Affordable 4G VOLTE smartphones, Cheapest Data Plans, No Blackout Days, Aadhar based instant SIM activation. Today Reliance Jio has won the loyalty of customer which other operators failed largely, even they overcharged for long period also. Therefore TRAI must listen all operators but decision should be in favour of common man only.