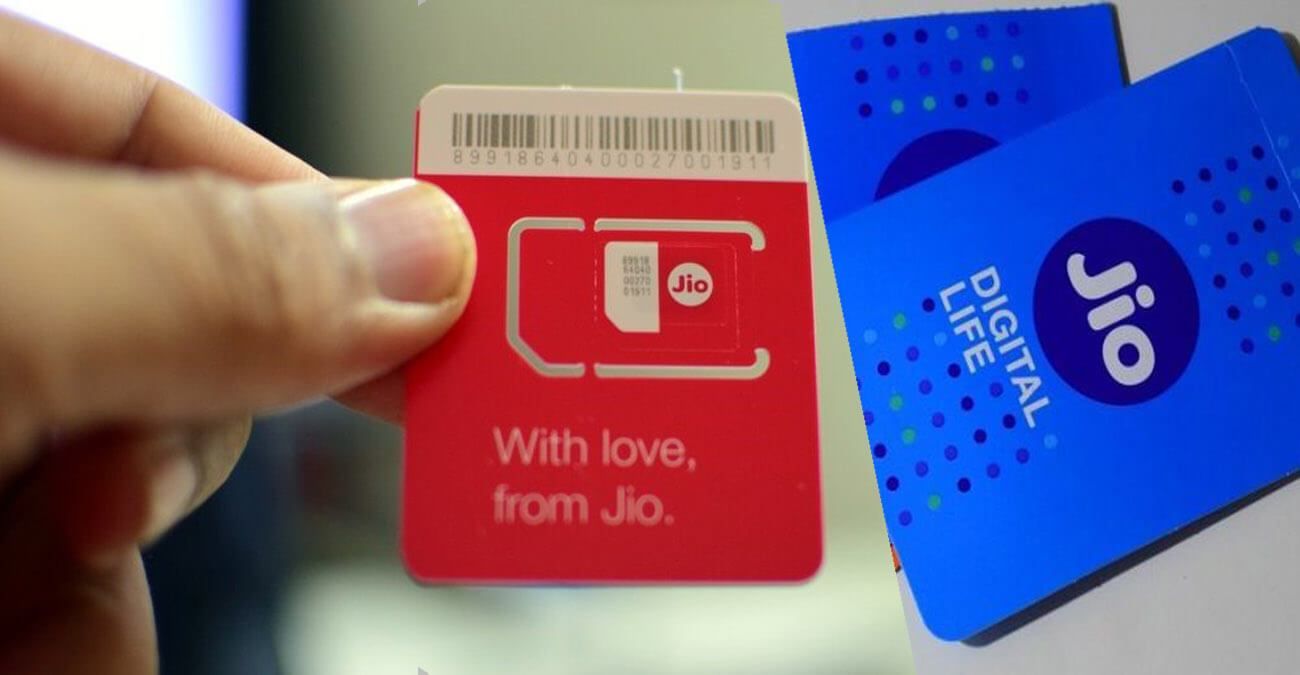 Reliance Jio is carrying out all out efforts to see its customers happy. Even as the Jio Summer Surprise offer draws to a close, the telecom operator has modified some of its earlier plans with what is called, the Jio Dhan Dhana Dhan Offer. Jio plans for Rs 309 and Rs 509, which give you the benefit of respectively 1 and 2 GB data per day, will now be offered for 56 days, instead of the earlier 28 days.
— Reliance Jio (@reliancejio) April 11, 2017Here's how to live the #JioDhanDhanaDhan life. pic.twitter.com/yVKePMtizD
Users will now get the benefit of 20 GB of 4G data for a period of 56 days with the Rs 349 plan. There will be no data cap; but after 20 GB, the speed will be limited to 128 kbps. Meanwhile, the Rs 399 plan has the same offer of 1 GB internet per day, but it comes with a validity period of 84 days. This plan corresponds with the benefit that Jio Prime members were receiving with the Rs. 303 pack with the Jio Summer Surprise plan.
Also Read: 
1. Reliance Jio is killing Us with Sinister Design: Airtel, Vodafone, and Idea
2. Mukesh Ambani- Carrying Forward the Dream of Dhirubhai Ambani
Reliance Jio's recent move has arrived right after its rival Bharti Airtel declared a rollover plan for Jio Summer Surprise scheme, where the residual data, under any data plan would not lapse after a predetermined validity period is over. It seems that Mukesh Ambani is in the mood to crush its opponents in totality and he may be able to do so to the large extent because whatsoever richest man is doing is in the favor of common people. 
The launch of the fresh Jio plans comes with a revision in the data caps and validity periods of the current prepaid and postpaid plans. There have also been changes in Jio's premium plans. 
The Rs 999 plan will now offer 90 GB data for 90 days rather than the earlier 60GB. The validity of Rs 1,999 plan has been extended for 120 days, and the previous data benefit of 125 GB has been extended to 155 GB. As opposed the earlier 350 GB, users now will get 380 GB data for 180 days with the Rs 4999 plan. Jio's most premium plan of Rs 9999 has also been revised, and now will offer 780 GB data for 1 year and 25 days.
Reliance Jio's postpaid plans are offered with a validity of up to three months and different benefits presented under different plans. The two new plans launched are Rs. 349 and Rs. 399 plans, offering two and three months of validity respectively. Corresponding to similar prepaid plan, the Rs. 349 plan presents 20GB data after which the speed is limited to 128 kbps. Similarly, the Rs. 399 plan gives you unlimited 4G data with a 1GB per day cap.
Today if you want to experience high speed 4G mobile internet in India then perhaps Jio 4G LTE network and Jio sim card is the best option for you. Reliance Jio has upper hand not only in speed and amount of 4G data it is providing but also in Jio tariff plans and fastest way to buy recharge, further, you don't need to worry that how to get Jio sim as you can get the sim instantly delivered and activated at home, you can opt for many Jio mobile phones and handsets which starts at just Rs 1000/-.
Also Read:
1. How Corrupt is Mukesh Ambani? Why Is He on the Hit List of Some Politicians and Businessmen?
2. 3 Steps To Start Logistic's Business in India!
Reliance Jio Infocomm Limited, or Jio, is a biggest LTE mobile network operator in India and is the dream project of Mukesh Ambani, who is the richest man of India and now great iconic figure, although some people also call him most corrupt businessmen. It is a wholly owned subsidiary of Reliance Industries. 
Since the time Jio has come int the limelight, it has offered thousands and thousands of jobs and many freshers are kickstarting reliance Jio careers. Jio has just stormed whole India through it's Prepaid & Postpaid 4G Data Plans. Despite 100 million users within 6 months of time, Reliance Jio has very active customer toll free customer care which remains active 24x7. So, well-done Jio!!! The public is with you.