Each and every year, India is creating a huge number of software engineers as the IT sector of this country is in its booming stage. But the fact is, taking advantage of the recession; most of the IT companies are hiring software engineers by providing them with low wages.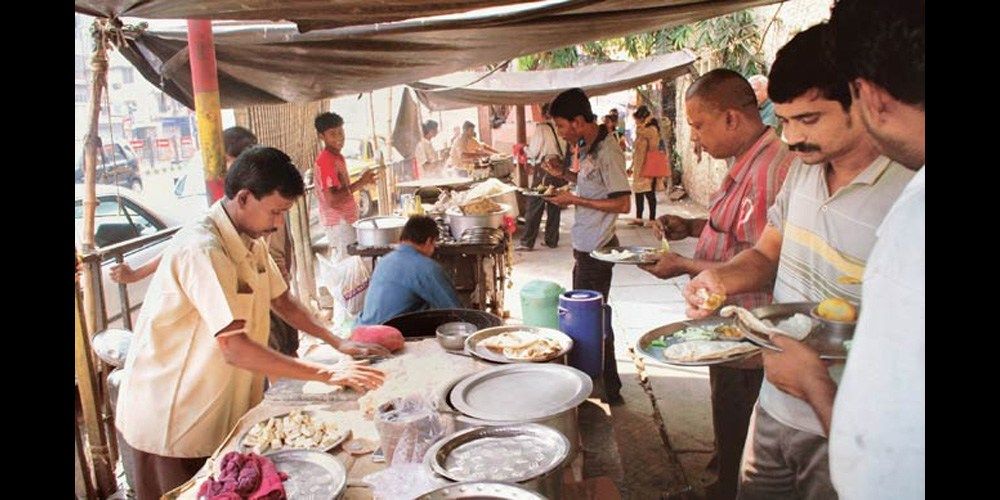 On the other hand, at this moment India is doing amazing in the global charts when it comes to the field of street foods. With its countless varieties and delicious tastes, Indian street foods are attracting the foodies from all across the globe. So, looking at the situation, we can consider the fact that a roadside food stall owner earns more than an average software engineer in India.
Let Us Have Deeper Insight Into The Earnings Of A Roadside Food Stall
Firstly, the city where they are serving food plays a very vital role when it comes to earning. For example,
If they are instituting their stalls in any of those metropolitan cities, they will earn more compared to the other cities. In cities like Mumbai, Delhi, and Kolkata, where people are mad about street foods, they earn really a fat amount of money.
The best part about them is that they don't have to confine themselves within a specific amount of earning and once they establish their place in that region, there is no looking back. Their income will keep on increasing.


On the contrary, an average software engineer is abided by his or her salary, which will witness a hike within a certain period of time, unlike those roadside food vendors. They don't have to bother about any hike as they are concerned about their profit only.
You will find that there are countless roadside food owners in India who are earning 'minimum' profit of Rs 3000 per day, which will end up in 'minimum' of Rs 90000 per month and the average salary of a software engineer in India is Rs 238 per hour, which will end up in Rs 64260.
So, We Can Conclude That Roadside Food Vendors Earn More Than Average Software Engineers
To be more precise, you can consider those street food vendors as successful entrepreneurs who are responsible for their own fortune. So, if you are an upcoming entrepreneur there are certain entrepreneurship skills, which you can learn from these street food vendors.
Entrepreneurship Skills That You Can Learn From The Street Food Vendors
Don't Let The World To Decide Your Capability
Well, when you are the boss of your own, you can do whatever you like. You can play with the taste, décor and can also add some creativity to your business. You don't have to bother about what people are saying.
Go For Something Unexpected
It is a very common human psychology that people will get interested and attracted towards your business if you can provide them with something, which they don't expect. So, to do the unexpected will do wonders for your business.
Focus On The Quality Instead Of Variety
It is one of the most significant lessons, which you can learn from the roadside food vendors. If you can dig out a bit, you will find out that most of the successful roadside street owners focus on the quality of the food rather than the varieties. And for that reason, they got some specialized foods on the board, for which they become famous.
Smile Always
While serving your customers, it is very important to smile. It will echo a positive vibe, which will help you to enhance your business further and grab some really potential customers, who will be there with you for a long time.
Create Something That Is Loved By The Customers
For this, you have to do some research, and you need to find out what the customers like. After gathering the information, you have to make yourself an expert in that field so that more and more customers get attracted towards your business. So, here we are. In the end, we just want to convey to you that no matter how educated or sophisticated you are.
If you have the zeal and ambition, you will surely see the face of success in the future.