The scene for the national elections is heating up with every passing day like never before. Once considered as a humdrum affair for the vast voter population of this country and to some extent even for the political fraternity as well, this is no longer the scenario.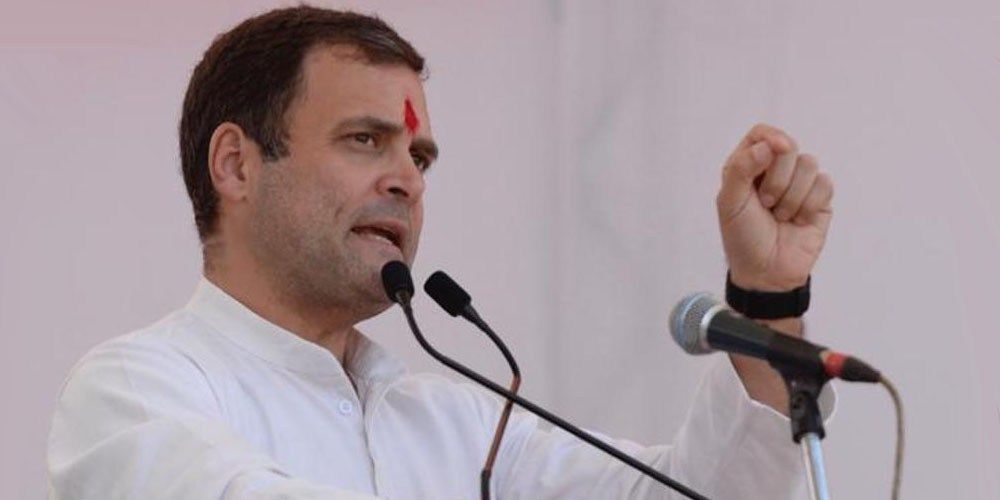 Thanks to the constant inundation of the social media spearheaded of course by WhatsApp and its regional language post and videos, everyone in India has formed some sort of opinion and aligned their political loyalties. The only difference is that, some are very vocal and some are discreet about their opinions. Onward chugs this train and the impending political battle with its grand finale in May 2019!
India's Congress Party Proves it Can Challenge BJP
Hardly six months back, there was no shortage of political analysts who had predicted a roller coaster ride for the BJP and its leader, Narendra Modi, the incumbent Prime Minister of India.
He made a trademark with his firebrand style of strong nationalistic appeal buttressed by fiery oratory skills. The BJP machinery juggernaut had won election after election of almost every state since its thumping victory in the May 2014 national Lok Sabha elections.
The grand old political party of India, Congress, was near to decimated and had been reduced to a rump of its original self. But then six months is a very long time in Indian politics and the Congress state election victories in the Hindi Cow belt heartland ( albeit a huffing –puffing one) has given it a much-needed boost.
Things look different altogether. The national election of 2019 is now a level playing field. While the gap between the BJP and Congress has considerably reduced, the gap between its leaders i.e. Narendra Modi and Rahul Gandhi has also shrunk to a good extent. This has become reality and a rather unpalatable one at that, for many die-hard Congress baiters.
What Congress Needs to Learn From BJP in the Social Media Game
The highly effective and much vaunted social media wing of BJP has consistently projected the President of the Indian National Congress and scion of the Gandhi dynasty, Rahul Gandhi as a weak, ineffective and a bumbling personality. There were infinite posts on Facebook, Twitter and Whatsapp depicting him as a caricature.
He was presented as someone notorious for his asinine remarks in political speeches and press conferences. But somehow these supporters failed to realize that the same yardstick applies for them as well. Over a period of time, PM Modi's style of speaking started to get lampooned as pure Bollywood" filmi "with a lot of blusters and not much substance. 
This became more glaring as many of the economic promises of BJP failed to take off and joblessness continues to haunt the Indian economy at every level and sector.
Releasing that "discretion is the better part of valor", Rahul Gandhi reduced his speeches and rallies over the months and more focussed on inter-party work as well as stitching alliances with other parties. At the same time, his adversary; PM Modi continued his relentless speeches to the masses. 
This gave Twitterati the chance to pick out on even small mistakes of Narendra Modi. The BJP's excessive reliance on "Congress Mukht Bharat" did pay off dividends in the initial stages but not beyond a point.
It is now by and large clear even to the most vocal supporter of BJP that there are traditional swathes of the country where Congress continues to command a generational loyalty. Maybe these voters had temporarily disassociated themselves with the party and the Gandhi family due to the spate of corruption charges against it but that does not necessarily mean that they had switched over their ballot box loyalty to other political parties. 
These voters are still enamored by the Congress and the dynasty but expect a little internal cleaning up and a reformed outlook.
When it Comes to Political Dynasties, BJP is Fast Catching Up With Congress
To continue on the same point, while BJP has aggressively ridiculed "dynasty" politics, it remains a fact that they themselves and all other parties have taken the same path to a large extent. This is the norm in several districts and states where election tickets are frequently handed over to the sitting MLA or MP's children.
Over a period of time, people have realized that "Old habits, die-hard" and if that is so, then "a known devil is always better than an unknown angel". The South of India presents a different story altogether. Here the neither the Gandhi dynasty nor Rahul Gandhi prompts much ridicule or scorn. On the contrary, the name still commands respect to a good extent.
There is nothing wrong seen in Rahul Gandhi as a future leader of the nation. Defeat has taught many hard lessons to Congress. It has reduced its interference and allowed regional stalwarts to take center stage and rule quietly. Punjab under the leadership of Capt Amarinder Singh is a classic example of this. 
These steps have allayed fears of the dynasty imposing itself on capable leaders and has made room for Rahul Gandhi as a good option to take up a future PM's mantle. Congress has been severely castigated for not promoting other leaders.
However, the same strategy is turning advantageous to some extent. Giving no other option can sometimes become a plus point for the sole contender. By steadfastly pushing a scion of the dynasty that has lacunas but is willing to learn from them, the voters are ready to accept to a great extent this reformist mentality. In the last 2 years, Rahul Gandhi has projected this image while Narendra Modi has many a time taken a beating due to a singular focus on berating the Gandhi dynasty.
Through a combination of the ruling party dissatisfaction and some molding of Rahul Gandhi himself, the latter still continues to be the best bet on Congress for the great battle of Lok Sabha coming up in next sixty days.