Numerous humour and talks are going around the country for 2019 elections. When Narendra Modi was elected as the prime minister in 2014, history was created as he was elected by the great mass of people. Every leader has to struggle to achieve the success, same was the case with Narendra Modi. 
His journey was also not smooth but still, he manages to offer a firm government to the country. There were several critics made by leaders like Arvind Kejriwal and Rahul Gandhi, though he managed to rule the government smoothly and successfully.
In December 2018 when Supreme Court dismissed the four petitions seeking a court-monitored probe into the Rafale jet deal, it was a great set back for Rahul Gandhi who has been accusing Narendra Modi Government of nepotism and corruption. Court's observation has not only backfired on the Congress but has also provided a counter narrative to the BJP during upcoming elections.
While opposition is making sure Modi does not become PM again, forthcoming 2019 Lok Sabha election results may not be strictly to any anti-modi party lines because many like Ace investor Rakesh Jhunjhunwala is of the view that Prime Minister Narendra Modi will be triumphant in the upcoming general elections. Recently Union Minister and LJP chief Ram Vilas Paswan has also stated that the NDA will return to power with an "invincible" majority in 2019 Lok Sabha elections and Narendra Modi will be the prime minister again.
Since 2019 elections are near, the buzz and roar about whether or not Narendra Modi would win the 2019 elections are at a great height.
Will BJP come back?
Will Narendra Modi will become PM again in 2019?
Will Arvind Kejriwal defeat Narendra Modi in 2019?


These are the questions that are booming in everyone's mind and also on social channels. It has become the hot topic of discussion among teenagers and adults. As all of you are confused, let's find out the answer on why Narendra Modi may become PM again in 2019?
Upper Caste Reservation But No Politics on Minority Appeasement!
As promised by Narendra Modi during 2014 election that he will demolish the reservation system in India. He couldn't end it however he undoubtedly kept his promise and refrained himself from reservation politics.
There were many communities who lead protests for caste-based reservations across India like: Jats in Haryana, Patidars aka Patels in Gujrat and Marathas in Maharashtra which resulted in huge loss of govt property worth thousands of crores, however Modi always asserted brotherhood by saying "Secularism for me is India First!".
Narendra Modi always dreamt of keeping the Hindu united despite their caste and creed. So if you are still struggling with the trap of reservation, see from the eyes of Narendra Modi who is trying to get resolve all the problems regarding reservations. The politics of polarisation has run its course; no one is listening to the divisive, incendiary rhetoric of the communal forces.
But question is why he has not done anything against reservation? Modi clarified this by saying "reservations cannot be abolished in India because the objectives of our Constitution and dreams of BR Ambedkar are still unfulfilled." The passage of 10 percent reservation bill for upper cast (One Hundred And Twenty-Fourth Amendment), 2019 has been a landmark bill in India's history as it ensures to take effective measures for justice of all sections of society.
Namami Gange: Modi's Grand Project Is Progressing
With regards to depicting the genuine India, three things can't be disregarded i.e. mother cow, Ganga, and caste system. This Grand River has dependably been considered as the most favorable common wellspring of water for Indians. Hindus think Ganga River as their mother in the same manner as they call cow a mother. Be that as it may, notwithstanding of giving Ganga a place of mother, individuals in India dependably continue tossing junk into it.
At the point when Narendra Modi was battling for the post of Indian PM, he guaranteed to clean the Ganga and related streams. Presently, you can witness the excellence, immaculateness and cleanness of this promising waterway called Ganga mother. By and by on the off chance that you are as yet thinking that its filthy, you should change your observation.
Why not see the things through the eyes of our decent Prime Minister Narendra Modi? Our visionary, Oh heartbroken, prime minister has done everything in his fantasy world. Along these lines, continue watching dreams at evenings as well as amid days. Wandering off in fantasy land is certainly not a wrong practice to proceed as it helps individuals concealing their feeling of inadequacy like Narendra Modi.
Under Namami Gange Project Rs 26000 crore is being spent on cleaning up the holy river. River Ganga has been now freed from the dirt of the largest drain of Asia. The sewage from the 128-year old Sisamau drain has been successfully diverted and government is aiming to clean 70-80% river by March 2019.
Modi Govt's Benefits Reaching the Common Man
Among most of the achievements, one of the major achievements made by Narendra Modi is giving 100 percent power supply to the households, starting
Jan-Dhan Yojana,
Swachcha Bharat Abhiyan,
Mudra Yojana,
Ujjawala Yojana,
Aawas Yojana etc.


The BJP government has also created the extensive network of roads throughout the state so that people can travel easily. Narendra Modi has also provided 50,000 to each citizen under a health scheme like a smart card.
He promised to the citizens in 2014 that once he will be elected he will change the country and he is keeping his promise. BJP government has provided homes to over 6 lakh families. They have provided gas cylinders to 35 lakhs household and have created law under which workers are getting employed due to skill upgrades.
Every child knows that these changes have made their life easy just because Narendra Modi is PM.
Modi's Befitting Reply To Pakistan's Ceasefire Violations and Terrorism
Pakistan demands unconditional surrender from India because it want to continue terror and talks together. Everything that happens from the soil of a state is most of the time result of machinations of that state. Now we have become immune to the tricks of Pakistan, that is why recently, at Kartarpur, Imran Khan has bowled us a peace googly which we were able to face up to very strongly.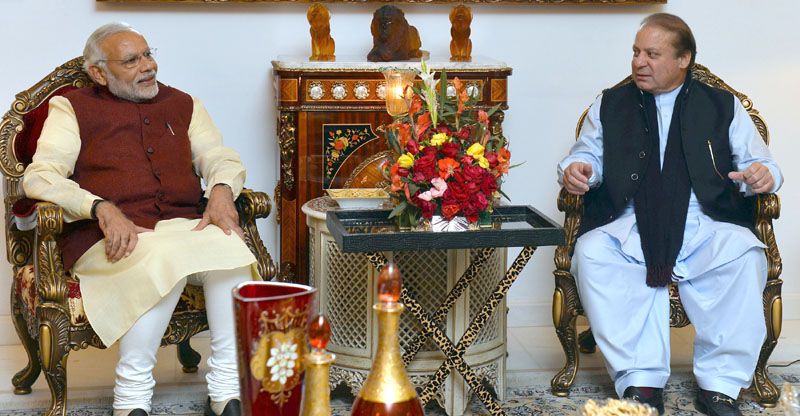 At the point when there is an issue in India whether enormous or little, the vast majority of the legislators, particularly patriots, blame Pakistan. In any case, secularists may expect that Pakistan may not be associated with each issue in India, but rather without a doubt whatever fear based oppressor exercises occur in India, it is a result of Pakistan and its infamous mystery service ISI. Days are gone when Indian lawmakers needed to compromise with Pakistan and terrorists. Presently, it is a season of Modi.
He has relatively destroyed the system of Pakistan military, ISI and fear mongers in India. Since under the supervision of Modi, Pakistan has been crushed, now we have recovered our lost land. Indeed, India has recaptured Pakistan involved Kashmir. Presently, we don't have to stress over that fear-based oppressors may cross the fringe utilizing the escape clauses in POK.
May Not Be Landslide Victory However BJP Getting More Than 230 Seats
Opinion polls and exit polls differ widely from each other and from reality as well. Many believes that Narendra Modi's chances of returning to power in 2019 elections are 50-50. Losing elections in Rajasthan, Madhya Pradesh and Chhattisgarh was a blow, however if we see the vote share in Rajasthan and MP it was virtually equal to the Congress. Congress's resurgence and attempts by the numerous parties to join hands against BJP suggests that it may lose 30-40 seats it won in 2014. It means if it will not be able to garner 272 seats in the 543-member lower house still it will not be out of reach to form coalition government.
Narendra Modi will proceed as Prime Minister in light of the fact that with existing partners, NDA will have a dominant part. Despite the fact that there are commotions from a portion of its opposition parties that they will all fall in line before the race. The PM's clout over the coalition partners will be to a great extent dictated by how close BJP gets to it's 2014 figure of 282.
BJP needs to make the following race near a wave decision on the off chance that it needs to guarantee a rehash of the 2014 order. The other reason that Narendra Modi will be again PM is that the BJP government has gained a lot since Independence. If we see the achievements and Modi's work then all things point that Namo has spent lots of energy to make the nation beautiful.
Surgical Strike Against Black Money!
On November 8, 2016, the Prime Minister of India, Narendra Modi declared
The demonetization of all Rs.500 and Rs. 1,000 group banknotes of the Mahatma Gandhi Series.
The demonetization declaration made the utilization of Rs.500 and Rs.1000 banknotes invalid past midnight of November 8.
It was declared that the new Rs.500 and Rs.2000 banknotes of the Mahatma Gandhi new arrangement would be presented in return for the old banknotes.
The target of demonetization as asserted by the Government of India was to diminish the black cash running as a shadow economy and to stop the utilization of fake money to finance unlawful action and fear-based oppression.


The sudden idea of the declaration—and the delayed trade deficiencies out the weeks that took after—made critical interruption all through the economy, debilitating monetary outcome. However, the demonetization move was intensely censured as half-baked and unreasonable and was met with dissents, suit, and strikes.
Many surveys have been done regarding the "Who will be our Next PM" and the answers were Narendra Modi. He is the leader who is popular, hard-working, media manager and polarised. Furthermore, he is the leader who enjoys leadership and follows his goal. He is the person who once promises and dedicates all his energy and powers to complete that promise. He is inspirational for the nations youth as well as his leaders in the party.
Also as per the demographics, out of 29 states National Democratic Alliance rules in 17 states. Having control of such a large proposition of seats, NDA government makes it strong as compared to another party. From the facts and achievements, it is much clear that our next prime minister could be the great NARENDRA MODI.
Jai Hind!