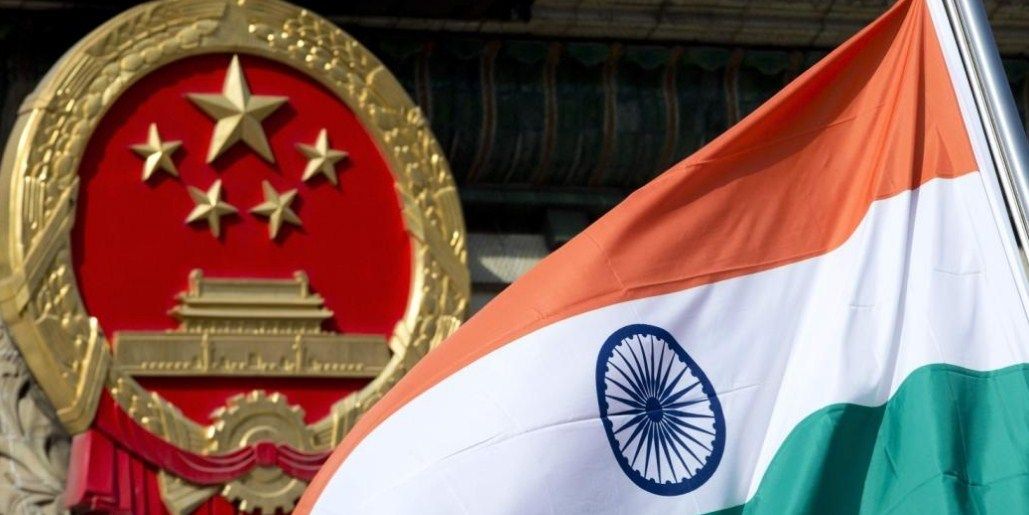 India and China, the two great powers in the world today have been in dispute regarding territorial and political issues. Cultural and economic relations between China and India date back to ancient times. From the Silk route to the Sikkim standoff, it's come a long way and the mounting military tensions at Doklam, the tri-boundary area connecting Bhutan, China, and India, have generated the impression that India and China are going to repeat their 1962 war or with latest meeting by NSA Ajit Doval situation will reach normalcy as after meeting with Chinese President Xi Jinping.
Mr. Doval has said: "Vital issues have been discussed at meeting and its outcome will have positive impact". Are we really at the brink of a nuclear war between India and China? What sparked this tension between China and India?
Also Read:  
1. NSA Ajit Doval's Secret Plan: Ease Doklam Stand-off But Prepare for War
2. Why is Vietnam At the Centre of India's Policy to Encircle Sick China?
A Chinese road-building project in the Himalayas has become the center of an escalating border dispute between India and China, with both sides accusing the other of territorial intrusions. the controversial road runs through the disputed Doklam Plateau, on the unmarked border between China and Bhutan.
Vacating Doklam Means allowing China's Upper Hand at Tri-Junction and Whole Northeast
Though not a part of Indian Territory, the plateau holds immense strategic importance for Delhi and is vital to its geopolitical interests. "The area in contention is extremely close to a very vulnerable stretch of Indian territory that effectively connects the bulk of India to its northeastern states," said Shashank Joshi, the senior research fellow at the Royal United Services Institute (RUSI) in London told CNN. 
Objections were first raised by the Bhutanese government issued a demarche accusing China of constructing a road "inside Bhutanese territory" in "direct violation" of its territorial treaty obligations, earlier last week. India and Bhutan have maintained historically strong relations. Bhutan co-operates closely with India in determining its foreign policy. China, which does not have formal diplomatic ties with Bhutan, has denied that it has violated any treaties.
Chinese Media's War Hysteria over DokLam Tension
"Doklam has been a part of China since ancient times. It does not belong to Bhutan, still less India," said Chinese Foreign Ministry spokesperson Lu Kang on Wednesday. Lu added that it was "utterly unjustifiable" for the Indian side to interfere in issues between the two countries. 
Thereafter, Chinese official media on Friday continued its aggressive posturing on the ongoing Doklam impasse, calling external affairs minister, Sushma Swaraj a liar for telling Parliament that all countries were supporting New Delhi on the standoff. "India should abandon the fantasy of a long-term standoff at Doklam. China will by no means agree to the withdrawal of troops from both sides in order for talks to be held."Doklam is Chinese territory. 
The withdrawal of Indian troops must be a precondition for talks and China will not compromise on this stance," the editorial said. The daily also mocked at the way some Indians compare China's military strength with that of India and said it was extremely comical.
Sushma Swaraj's Strong Stance on India-China Stand-off
The Minister of External Affairs of India Sushma Swaraj said that if China unilaterally changes status-quo of tri-junction point between China-India and Bhutan then it poses a challenge to the security of India. Swaraj stuck to her statement despite the Chinese government's accusations as she believes Doklam area in Sikkim does not legally belong to China based on the laws established in 1980. 
She continues to defend the rights of the Bhutanese government in order to protect India's economic and political interests in the future. It has been a month now that Chinese and Indian soldiers have been locked in a face-off in Doklam area in the southernmost part of Tibet in an area also claimed by ally Bhutan after Indian troops stopped the Chinese army from building a road in the disputed area. 
China demanded the immediate withdrawal of Indian troops, saying it was constructing the road within its territory. External Affairs Minister Sushma Swaraj told the Rajya Sabha that both sides should first pull back their troops for any talks to take place, favoring a peaceful resolution of the border standoff. The question is, who will back down first?
Ajit Doval takes Determined Stand and Suggests China a Way to End the Doklam Standoff
Ajit Doval has met his Chinese counterpart Yang Jiechi and tried to settle doklam issue.
China is not ready to move back road which they were building atleast by 250 meters, however State Councillor of China has agreed to move back by approximate 100 meters, which seems to be so childish, it is just like coming to courtyard to a house and then saying I will move one foot back. India cannot back off by largely compromising its security in Doklam but if China agrees then border tension can be eased to normal condition. Doval has met with Chinese President Xi Jinping also but still it appears that both have failed to break doklam logjam.

Future of China-India Relations is Uncertain but Not Irreparable
Also Read:  
1. BBC And India: Throwing Light on Love-Hate Relationship
2. This is How BBC Leaves No Chance to Malign Image of India on World Level
With so much said and written about the recent India and China conundrum, what's really going on? Are we at war with China? In light of the clash of two major nuclear superpowers, world leaders, as well as the countries in question, prefer settlements outside the battlefield to be made soon and with mutual cooperation. 
India's response to China's armament is apparent by appointment of mountain striking cops, adding missiles, improving roads and rail infrastructure in the border region, installing more surveillance assets etc. Although China will avoid suicidal nuclear war with India, it shows no desires of backing down first due to the aggressive military policies and unwillingness to retreat from a fight regardless of unquestioned morals and indisputable grey areas.
Even though the Sikkim stand-off is a clash between two military giants, either power refuses to reconsider their reasons for dispute and no policy changes can be observed even after a month of staying put at the border. This situation might lead to undesirable turn of events if not abated but a nuclear war seems unlikely due to global pressures and the horrific consequences that will emerge out of a destructive battle of 'who's best'.