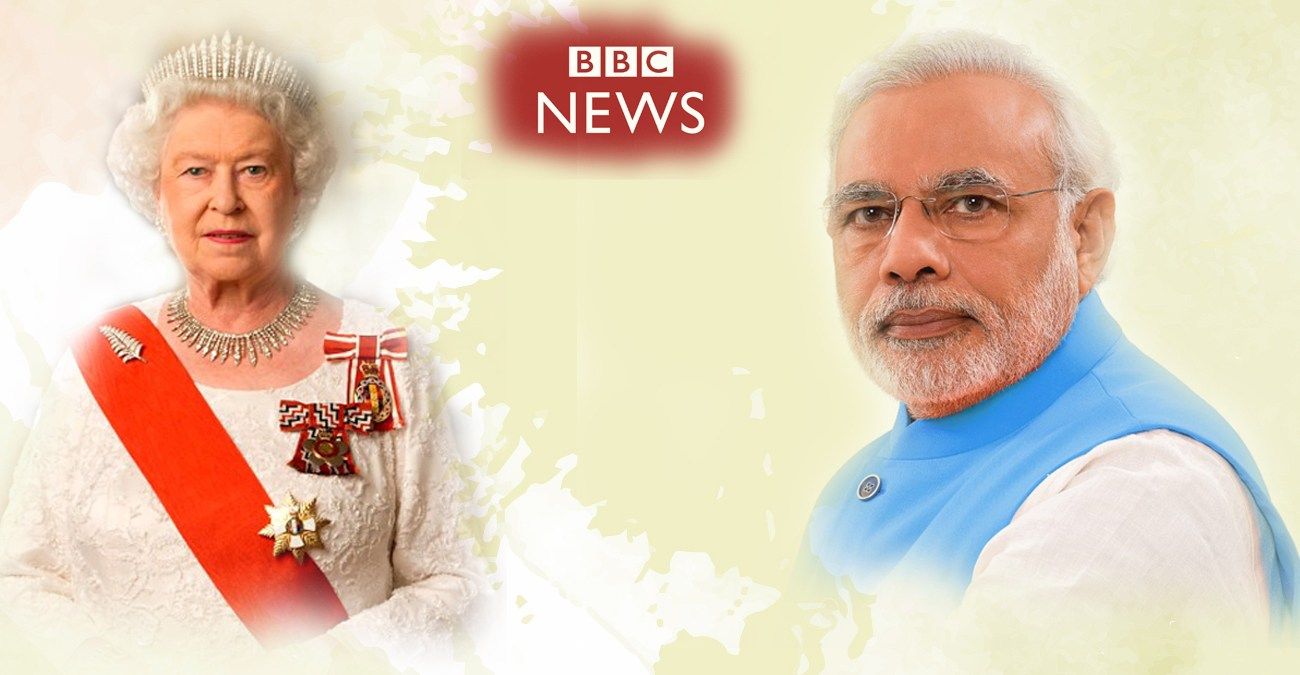 The British Broadcasting Corporation (BBC) is a British public service broadcaster who is oldest and largest in world. It's first live public broadcast was done in 1920 which was sponsored by a private house, later it was taken over by public service commission. It has long experience of not only reporting real news but also manipulating or doctoring facts. It always have had love-hate relationship with India, that too plenty of hate and just handful of love.
People In India Used To Love Listening BBC Radio As There Were Very Fewer Options To Know About International Developments
Also Read:  
1. This is How BBC Leaves No Chance to Malign Image of India on World Level
2. 3 Steps To Start Logistic's Business in India!
Long back, when I used to work in North-Eastern India, I used to tune in to BBC radio for the global news. It was the time when we did not have the internet and 24-hour television channels. Imagine the era, when there were no cell phones, no DTH, no social media, or any such facility. However, gradually I started to notice that the BBC used to pick up only the issues related to trouble spots across the globe.
There was more focus on trouble-torn places in poor countries of Africa and the Middle East. With the passage of time, it became evident that BBC mostly broadcasts the news that may be seen only as negative, and thus, I had doubts about the objectivity of BBC. Gradually, I lost interest and gave up the BBC. Still, whenever I feel the need for clarity on any issue, I tune in to the BBC, hoping that it will provide me a better perspective on the subject.
BBC Is Moreover A Commercial Organization Which Sells Is Content To Various Agencies
I have a feeling that many more people have similar kind of love-hate relationship with the BBC.
BBC is moreover a commercial organisation which sells its content to various agencies like discovery channel, sells formats and co-producing programmes, licensing the content to online streaming services, selling DVD/Blu-Ray, Merchandising etc; its main objective is to generate revenue and not presenting the transparent and honest information, more the content is sensationalized more it will be sold, this is the key to success for BBC.
After retirement, I watch TV for news and find that our news channels too are acting more like BBC radio. They tend to magnify the small incidents into something huge. At the end of the day, it becomes clear that the issues hardly have any news value and they just tend to focus on the sensational items.
Most often, it is seen that they create ruckus even when there is almost nothing. To be fair to the media houses like BBC or to our own domestic media houses, we must keep in view the fact that after all they are running a business and our welfare is not their priority. All the news media and the sources of entertainment need the eyeballs for better TRPs. 
However we cannot put our all domestic channels in the same category as we put BBC in, they may be biased but not to the lowest of the low level of BBC.
Regarding BBC, It Was Seen That Its Stance On  Few Issues Did Not Go Down Well With Indians
There was the case of a documentary 'India's daughter' that was being made by a lady on behalf of BBC on Nirbhaya case that was not allowed to be aired in India. Initially, people were apprehensive that it might be a case of curbing the freedom of the press, but gradually, when there was some dissemination of information, and the bizarre aspects started tumbling out, the people were outraged. In my view, this was perhaps a time when most of the Indians lost faith in the BBC.
Yet another negative aspect of BBC news is it's unreasonably biased and one-sided reporting of the occasional clashes between the stone-pelting mobs and security forces in Kashmir Valley. It is shocking that despite its regular presence in the Indian subcontinent, reporters of BBC often behave in a crassly unprofessional manner, and also tend to show an utter lack of sensitivity.
There is the strange case BBC having accused India of supporting and funding MQM. It is a bizarre fact that MQM Leader Altaf Hussain is actually from Pakistan and has been given asylum by the UK – owners, and sponsors of the BBC. When questioned, BBC shamelessly said that the story was based on an 'anonymous source'. The BBC failed to produce any other evidence. Even the London police didn't have such evidence. Also, MQM leader Altaf Hussain refuted the charge.
Recently, while reporting on the case in the ICJ, the BBC showed its anti-India bias again. The order of ICJ doesn't use the term 'spy' for Mr. Kulbhushan Jadhav, but the BBC, instead of saying 'alleged spy', referred to Mr. Jadhav as 'spy'. This is not the way any unbiased media would behave.


Also Read:  
1. Why Vietnam is At the Centre of India's Policy to Encircle Sick China?
2. NSA Ajit Doval's Secret Plan: Ease Doklam Stand-off But Prepare for War
In view of the above, the issue of BBC ignoring Sania Mirza – naming only Martina Hingis, while reporting their win in a ladies' doubles tennis match, would look like some small change. Strangely, even the British politicians have had problems with the BBC and they have stated that the organization governed under 'The Royal Charter' is using its freedom for un-accountability.