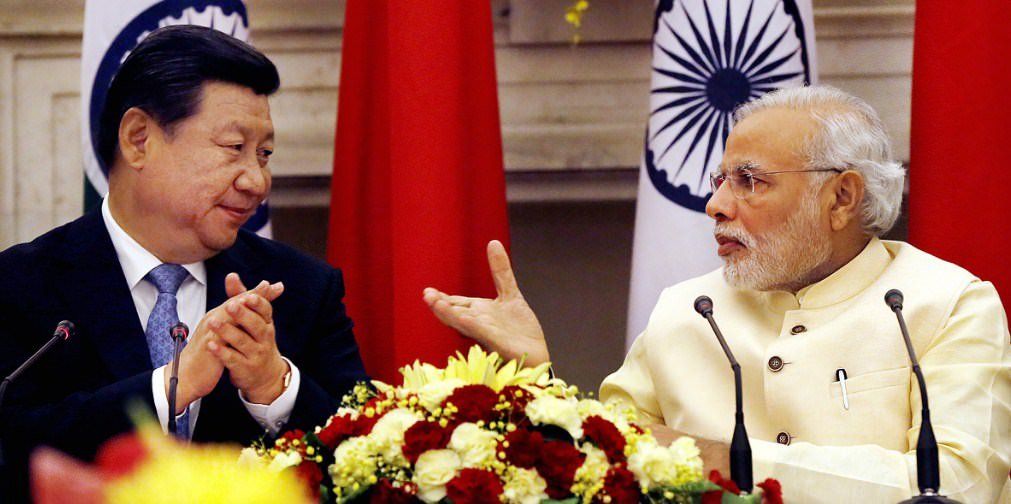 Brahmos is a weapon that is cherished most by countries in the south-east and last week, Vietnam indicated that it has bought Brahmos from India. During the purchase of these supersonic missiles, the Vietnam foreign ministry has said "the procurement of defense equipment by Vietnam is consistent with the policy of peace and self-defense and it is a normal practice in national defense".
However, they are claimed reports from India that the deal was not right and this may be so, but without much doubts, Hanoi is rising to be at the center of India's "Act East" policy.
Also Read:  
1. Sikkim Standoff: Future of Indo-China Relationship After NSA Ajit Doval's Visit
2. NSA Ajit Doval's Secret Plan: Ease Doklam Stand-off But Prepare for War
Selling the Brahmos missile by India to any Country, such as Vietnam should be based on diplomatic strategy including South China Sea dispute to put China on back foot. Last year, the Indian prime minister, Narendra Modi paid a visit to Vietnam and this was the first visit by an Indian prime minister in 15 years.
In this visit, Modi made it clear that India's capital which is New Delhi, is no longer hesitant to expand its presence in China's periphery. Modi has also said that India can also be an anchor of peace, prosperity, and stability in Asia and Africa. Therefore, the Indian prime minister's visit to Vietnam should not be a surprise.
Doklam Stand-off Comes to an End but for how long as China is Silent on plans to Build Road & Therefore Vietnam is the Strategic Partner of Upcoming War Game
Today Chinese Foreign Ministry Spokesperson Hua Chunying said that:
On the afternoon on 28th August, India has pulled back all the trespassing personnel, equipment to the Indian side of the boundary.Chinese personnel on the ground have verified this. The Chinese side will continue to exercise its sovereignty, uphold territorial integrity in accordance with the historical conventions.
But, can we trust dragon who has proved his sick mindedness multiple times? Of course no! See even at the very beginning statement of Ministry of External Affairs is differing so much, which said:
On the basis of communication between the two nations, it was decided that expeditious disengagement of border personnel at the face-off site at Doklam has been agreed to and is on-going.
India wanted the status quo to be restored to withdraw its troops and this may be Chinese trick to hold BRICS (Brazil, Russia, India, China and South Africa) summit in the Chinese city of Xiamen in an impressive manner as today he is surrounded all around by enemies only. China may be worried about the fact that so far neither Vladimir Putin (Russian President) nor Narendra Modi has announced their visits.
Although Vietnam Will Never Be for India What Pakistan is to China, but still because China is the bitterest enemy of India and can create trouble for us anytime in future, therefore India must join hands with countries like Japan and Vietnam to keep him engaged.
It is important to note that China is hindering India's entry into the Nuclear Suppliers Group by using its rejection policy in the 34-member body
Entry of this group is through a unanimous resolution by the member nation. The chances India has in getting into the NSG in the future is not certain even though the United States has publicly made it clear of its desires to make India a member.
Nevertheless, because of India's clamorous stand against China on many issues, the communist nation is sullen with India and it is not glad about India's bid to become part of the NSG. Moreover, many observers believe that despite China's hard stance against India, Modi is building up pressures on China to attain an important bargaining position with it for future times, but this view is contested by another set of observers who think that China is too authoritative to allow India any bargaining power.
India will have many gains by Selling Brahmos to Vietnam
Also Read:  
1. BBC And India: Throwing Light on Love-Hate Relationship      
2. Why India should be Renamed as Bharat
Last year, Modi's government asked Brahmos Aerospace which is the Indo-Russian joint venture that developed the supersonic missile to further the sale of the weapon to countries such as Vietnam, Indonesia, South Africa, Chile, and Brazil.
Meanwhile, India has now provided Vietnam a $100 million concessional line of credit for the procurement of defense equipment. During the first sales of Brahmos, about 4 offshore patrol vessels were sold to Vietnam; the reason being to strengthen the country's defenses. Before now, Vietnam is a country that was banned from the sales of lethal military equipment, but India's outreach to Vietnam comes at the time when this long-standing ban was lifted by the U.S.
The friendly acts between India and Vietnam is majorly for the two countries to act as pressure points against China. As a result of this, New Delhi is helping Hanoi beef up its naval and air military abilities. India no longer wants to be an underdog to China and its new confidence in facing China was evident in Modi's visit to Vietnam which is China's rival in the South China Sea; the signing of the defense cooperation pacts with Hanoi when he was on his way to China to attend the 2016 Group of Twenty summit in Hangzhou -this is probably the biggest signal to China.
Furthermore, Modi gave another signal of India's stance after the G-20 summit; during this act, he chooses to react to China-Philippines dispute in the South China Sea at the summit of the Association of Southeast Asian Nations at Laos. Over the years, China has practice and encircling policy against India; it has surrounded India with strategic bases by forming friendly allies with its neighboring nations and countries in the Indian Ocean and the Pacific regions to monitor India's interest on various fronts.
Right now, Modi is now utilizing his own schemes to counter China's plans that have its strategic spots in Pakistan, Sri Lanka, Myanmar, and the coastal points in Thailand and Indonesia. It seems perhaps China wants to trigger World War 3.
India and Vietnam are two countries with strong friendly ties and they have to ensure the security of the sea lanes; they also have to share concerns about China's interest and access to the Indian Ocean and the South China Sea. As a result of this, India is helping Vietnam in building a capacity to repair and maintain its security platforms.
In line with this, the two countries have their armed forces cooperating in specialized areas such as Information Technology and English-Language training of Vietnamese army personnel. India and Vietnam have a common friend which is the U.S; New Delhi is also looking for more ways to foster the relationship with Washington and the two sides signed a logistical support agreement recently.
Also, Vietnam has been on same sides with the U.S. As the three countries decide on how to manage the rise of China, they have drawn closer.
Returning to Strategic Fundamentals: Increasing the Sphere of Influence
Also Read:  
1. Imagining World War III Scenario Amidst Rising & Established Superpowers       
2. What Will Happen If A War Breaks Out Between America And North Korea
It is imperative to knowthat India gained its way in the disputed region of the South China Sea through Vietnam; as a result of this, India signed an agreement with Vietnam in October 2011 to facilitate the exploration of oil in the South China Sea area. India was firm on this decision despite facing different challenges from China.
Meanwhile, New Delhi was asked to get permission from Beijing for the Oil and Natural Gas Videsh Limited to explore the Vietnamese blocks in those areas. But the Vietnamese government cited the 1982 United Nations Convention on the Law of the Sea to claim its supremacy over the blocks in question. Surprisingly, New Delhi's aggression in taking on China is expected and it has supported Hanoi's claims.
Vietnam's invitation to explore the two blocks and the Oil and Natural Gas Videsh Limited has increased India's friendship with Vietnam and it has also ignored China's warning to stay away. Finally, the war between Hanoi and Beijing in 1979 has made Vietnam wary of the increasing economic and military power of China and as a result, New Delhi can challenge China by forming allies with Vietnam.
While India may decide to downplay the sale of Brahmos at this point of its engagement with Vietnam, a final decision has to be made quickly. The Doklam border stand-off with China should not determine the sale of Brahmos. India's decision will have to be based on long-term security and foreign factors.