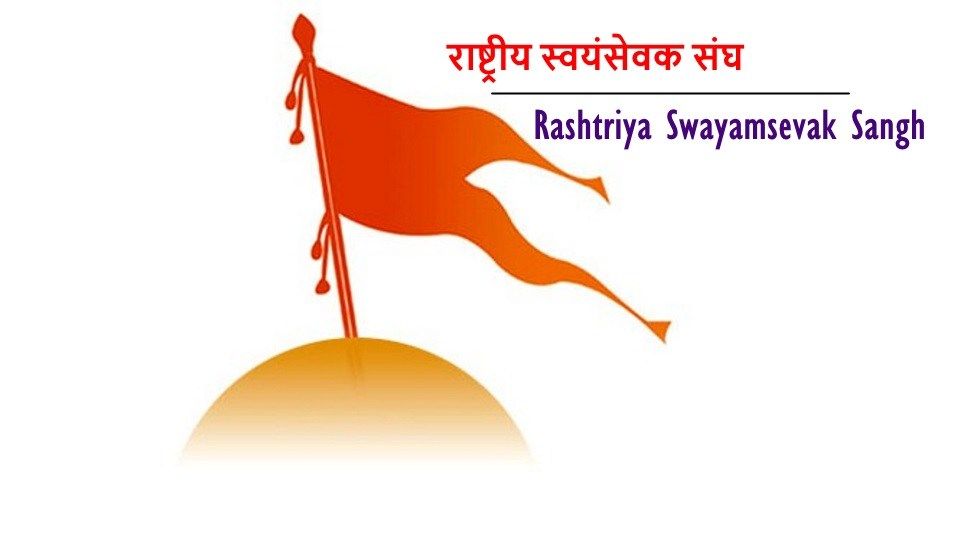 Returning To Indigenous Values
Denationalization & continuous erosion of Indian values, due to distorted & adversely influenced education system have created self-centered instinct in our society.
RSS (Rashtriya Swayamsevak Sangh) proposes alternation of national education; want to reform it to enable Bauddhik Vikas (growth of intelligence not merely knowledge) and indeed it is being done on ground; through over 56800 branches in India, they shape individuals to fulfill the desired requirement of our nation; they call it 'man-making' and consider this essential step for 'country-making'.
The daily program ends with the salutation to the motherland and vow to lead the life for the cause of Motherland and ask God for five qualities: invincible strength, spotless character, knowledge, wisdom to pursue the ideal and unfaltering conviction.
Formation Of "Rashtra Sevika Samiti"
Rashtriya Swayamsevak Sangh (RSS) programs are mostly held during morning and evening and some include extensive physical activities like Kabaddi, climbing on one's shoulders, wrestling, etc. making it undoubtedly possible but unsuitable for household women.
This was the imperative of creating a separate entity with a similar ideology. This was raised by a mother from Wardha, Laxmibai Kelkar who advised Doctor Hedgewar to extend the RSS training to girls and women also, Doctor Hedgewar responded positively: If you are ready to undertake this for Women then Appaji Joshi will assist you.
This is how on the auspicious day of Vijayadashmi i.e. on 25th October 1936 Rashtra Sevika Samiti came into existence.
Empowering Women Through Rashtra Sevika Samiti   In Rashtra Sevika Samiti Shakhas - activities related to patriotism and self-confidence are performed, it also follows the rigorous training of mind, body, and intellect. 
Where physical training of Danda and yoga enable them for self-defense, training of mind and intellect inculcates patriotism and other noble values.
Also Read:  
1. Hedgewar's RSS: Circumstances behind origin, It's Inspirational Sources and Objectives
2. This is how RSS has been Misrepresented for political scores
Awakened  motherhood is a cherished ideal of Rashtra Sevika Samiti; inspired from Jijabai who trained her son Shivaji and his tribal friends for fighting with the foreign rulers to make this country independent,
Rani Laxmi-bai challenged and fought Britishers while renouncing everything, Rani Durgawati Maravi (Rajpur queen of Gondwana) who fought with the army of Mughal King Akbar till her last breath to save her homeland.
Women have a definite aim of establishing  Hindu Sovereignty by organizing the various constituents of Hindu  Society. She is an eternal mother- a symbol of love, sacrifice,  dedication, fearlessness, service, sanctity, and devotion. The tenderhearted woman becomes bold and aggressive if time demands.
Who Can Become Member Of Rashtriya Swayamsevak Sangh (RSS)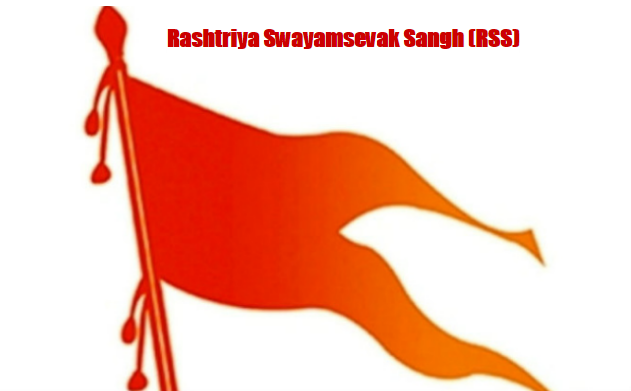 Doctor Keshav Baliram Hedgewar had said: Bharat is not an Inn, where anyone can come and live. Tradition, culture, thought, religion, history and mutual interest make a nation.
If you already know and support it, you are already a swayamsevak. Just go and attend the Shakhas and engage, there is no major formality of joining; as it is presumed one who lives in India, has devotion for Bharat Mata, following any religion but subscribe to the holistic Worldview of all Bharatvasi are "Hindus" is a Swayamsevak.
You can join Prabhat Shakha (Morning event) or Syama Shakha (evening event) and should have enough time to give for 'dhwaj Vandana'.
Doctor Keshav Baliram Hedgewar: Last lecture and passing on Legacy to M. S. Golwalkar
In the last address on 9th June 1940, Doctor Hedgewar said to 1500 RSS camp participants: Just attending the sangh events does not complete your responsibility. The real sangh work is to organize the Hindu Society across the bharat which is extended from Ramsetu to Himalaya.
Doctor Hedgewar has seen Shri Guruji from close quarters and after having impressed he tried to maintain contact with him. Recognizing his extraordinary working capacity, inborn spiritual pursuit, and intellectual talents, he started delegating greater responsibilities to him and in the final stage when Doctorji was nearing the conclusion of his mission on earth, he pronounced
Madhav Sadashiv Golwalkar as Madhavrao, take care of the Sangh's work
Golwalkar had bypassed several senior volunteers and this is strange that with the above single phrase he was given all responsibilities of Sangh and made him second Sarsanghchalak which is the highest cadre of world's biggest organization; such was his confidence on Shri Guruji.
RSS Has Been Headed By Highly Educated Individuals
See the following qualification-wise detail of all the RSS Chiefs or Sarsanghchalak:
Doctor Keshav Baliram Hedgewar - MBBS (Physician)
Madhav Sadashiv Golwalkar - M.Sc in Zoology (Gold medalist) from Banaras Hindu University
Madhukar Dattatraya Deoras (Balasaheb Deoras) - B.A & Bachelor of Laws (LLB)
Rajendra Singh (Rajju Bhaiya) - M.Sc (Gold Medalist), Headed department of physics at Allahabad University
Kuppalli Sitaramayya Sudarshan (KS Sudarshan) - B.Tech (Telecommunication), Govt Engineering College Jabalpur
Mohan Rao Bhagwat (Mohan Madhukar Bhagwat) - Veterinary Doctor


Rashtriya Swayamsevak Sangh (RSS): Contribution to Nation
RSS has earned great pride for the nation with its brilliant achievements, listing a few:
On 14th January 1947, RSS Swayamsevaks started the first overseas mission to organize the Indian community in Kenya.
In 1990 Mrs. Margaret Thatcher, the British Prime Minister, attended Makar Sankranti Celebrations of Hindu Swayamsevak Sangh in London and appreciated their work.
Sangh strongly opposed the partition of Bharat, but unfortunately, freedom occurred only to a truncated Bharat. When Punjab was filled with Pakistani refugees in relief camps then people were moved by the sight of RSS workers who were helping the refugees, arranging food and shelter unconditionally.
Laxmibai Kelkar, the head of Rashtra Sevika Samiti arrived at Karachi on the night of 14-15 August 1947. She gave assurance to 1200 Sevikas and on their coming to Bharat arranged food and shelter for them including their families.
After partition, to resolve the problems related to Jammu & Kashmir merger with India, Home Minister Sardar Patel sent Guruji to Kashmir to convince Maharaja Hari Singh for the accession of the state to Bharat and Guruji convinced him successfully.
It was decided to erect a memorial of Swami Vivekananda on the rock at Kanyakumari. Shri Guruji assigned this project to Sarkaryavah Eknath Ranade who was known for twin spirits of nationalism and spiritualism and was a great activist and organizer. On 2nd September 1970, President V.V. Giri dedicated this memorial to the nation.
Between 1962 and 1971, Bharat had to fight three wars, one with China and two with Pakistan. While our brave Soldiers fought with the enemy on borders RSS did commendable work within the country. In recognition over 2000 RSS volunteers were part of republic day parade in 1963.
Sangh celebrated the birth centenary of Parampujya Doctor Keshav Baliram Hedgewar in 1989-90. The emphasis was to go and get connected with the backward and deprived section of our society in order to uplift their lives and change the attitude in minds of people about this weaker section. Thus Seva Vibhag was incepted in RSS in the name of Seva Bharti.
In the event of any natural calamity, Swayamsevaks of RSS is the first to reach and serve the victims without discrimination of caste, religion or faith.
Following independence, publication of Panchjanya was started across the nation. These weekly publications have contributed significantly towards spreading of truth as well as inculcating nationwide concern for our society, culture, and heritage. It was first started on 14 January 1948, on the day of Makara Sankranthi and Shri Atal Bihari Vajpayee was its first editor.
RSS has established herself as the perfect role model of management where meetings have a very special importance; all decisions from local to national level are taken in these meetings preceded by discussions and exchange of views related to Sangh functioning.


Mahatma Gandhi's View On Rashtriya Swayamsevak Sangh (RSS)
Gandhiji stayed in a hut in Delhi's Harijan Colony from 1st April 1946 to 1st June 1947. He would pray at the same ground, where Sangh Shakha was also held daily. On 16th September 1947, when Delhi was under curfew, early morning Gandhiji expressed the desire to meet the Sangh Swayamsevaks.
Despite the curfew, he addressed them and said: Many years ago I've been to Sangh camp in Wardha. I was impressed with their discipline, simplicity, and absence of untouchability. Sangh is a well-organized and disciplined institution.
Ban on RSS after Mahatma Gandhi's assassination and huge Public support in favor of RSS
Unfortunately, Gandhiji was assassinated on 30th Jan 1948. Under a conspiracy, RSS was wrongly blamed for it and was banned, Nehru was in strong favor of Banning the RSS. About 70000 Swayamsevaks organized a disciplined Satyagrah against wrong order across the country;
On 12 July 1949, the ban on RSS was lifted and its news was broadcasted through All India Radio. On 21st August 1949, 3 Lakh people attended Guruji's (Madhav Sadashiv Golwalkar) first public meeting after lifting of the ban; This even attracted international attention and In its report, BBC radio had said, Shri Guruji is a rising star in the skies of Bharat.
Ban During Emergency
In 1975, when Jayaprakash Narayan demand resignation of Indira Gandhi and Allahabad High court gave verdict against her, she imposed emergency on 25th June 1975 and put thousands of her opponents in jail, suspended civil rights, postponed state and parliament elections, RSS Sarsanghchalak Bala Saheb Deoras was also arrested and RSS was banned on 4th July.
Thousands of RSS workers went to jail with him and finally ban was lifted. Later emergency was removed on 21st March 1977 and Mrs. Gandhi faced great defeat in elections due to public unrest and anxiety.
Unceasing growth of RSS and it's selfless service
Guruji Madhav Sadashiv Golwalkar had once said: The best type of service is to remove the basic disease of the loss of national consciousness and cohesion and build a strong, well-organized and self-sustaining national life.
Walking in the footsteps of Doctor Hedgewar and Guruji Golwakar, RSS is ever-growing organizations, who is known for its overt love for motherland; who infers selfless service as its main goal. Who is known for great welfare activities in Tsunami Part 1, relief operations during Uttarakhand flood, Jammu, and Kashmir Floods 2014, Kurnool Flood Relief - 2009 and many much more which it has done & still doing since inception.
We must appreciate its unparallel endeavors for building great nation and contributions it has always made.