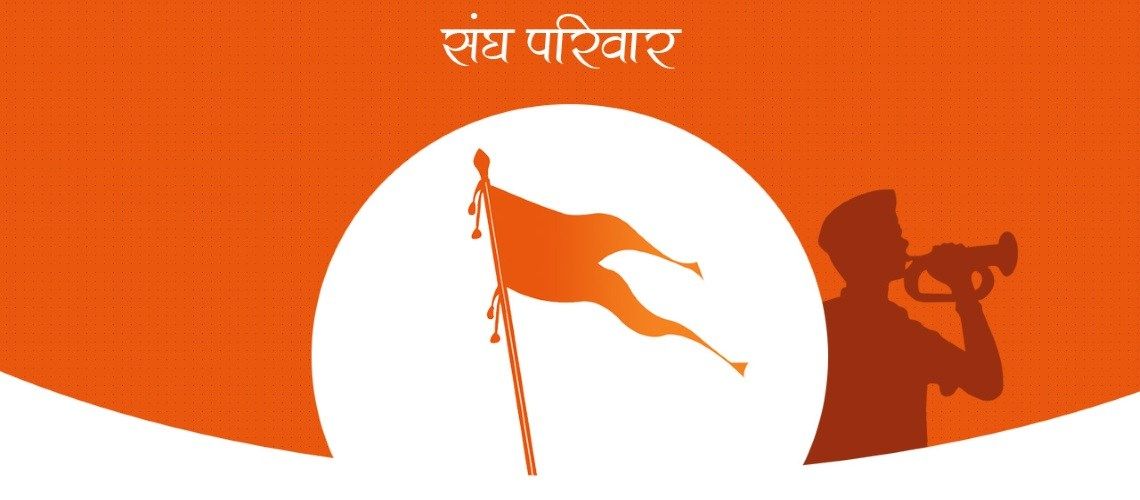 A common man undoubtedly looks RSS with great hope & respect however it would be interesting to fathom into questions like why part of media & some news anchors are so partial about RSS, how patriotic media had been subjugated by Indira Gandhi, points where RSS has been targeted, though differences on constitution and setting out national flag, beneficiaries of maligned image of RSS; damage caused by misrepresentation of facts to RSS and also what was Sardar Vallabhbhai Patel's view on RSS.
Indira Gandhi government-Subjugating media through proclaimed emergency (1975):
During the time of emergency Indian media was largely victimized by the government when they had imposed censorship; only with prior govt approval something could be published. Just few handful courageous media people who tried to present facts were imprisoned.
Even at night electricity was cut out; this is the eloquent example of the role of media during hard times and also burning example of the fact that how congress subjugated media & press. This is important to comprehend as for why it mattered for Congress government to exercise power on media in such a brutal way; It is established fact that objective behind the ban over media was just to compel them to depict nice picture before the public for political scores and mean interests.
Since Image could not remain flowery by its own when someone is not clean from inside therefore power has to be used, that too in such a way that it must misrepresent the facts by manipulating truth which goes in your favor and goes against your ideological opponents.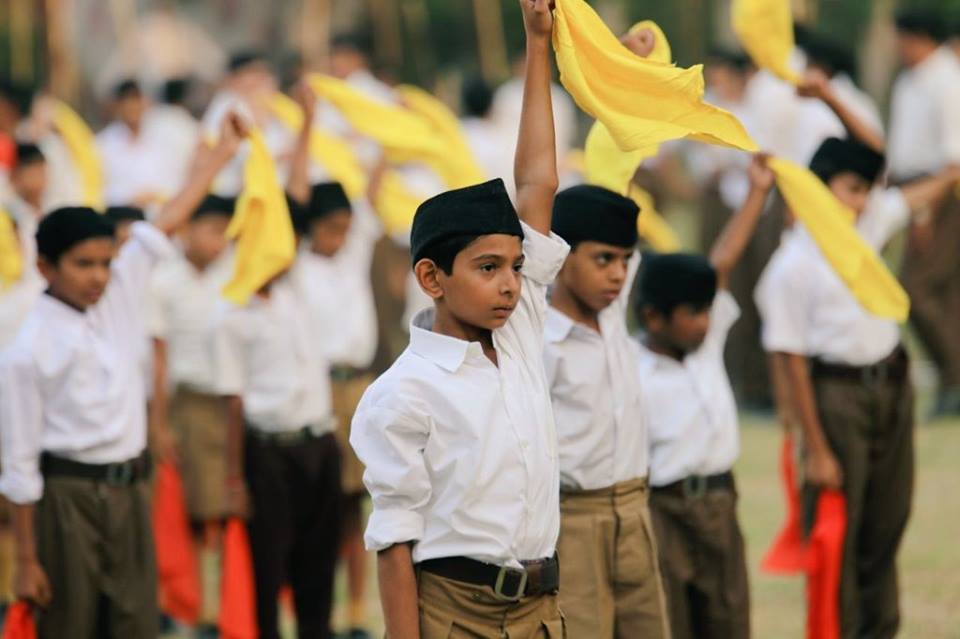 Are media Groups Truely Impartial
Before we go into reality we need to delve into observations:
Watch any sensational news on three different reputed channels; are they presenting opposite views or not?
If their views are opposite to each other most of the time or not?
Do they highlight few news for more length of time over other? Which according to your intelligence seems to be of minimal importance when we talk larger national interests?


Also Read:  
1. Hedgewar's RSS: Circumstances behind origin, It's Inspirational Sources and Objectives
2. RSS- Historical Journey after foundation and Brilliant achievements
Unfortunately, you will end up concluding that news is terribly compromised and things are coming on the surface rapidly after the rise of social media in past ten years. Being established the fact, this may disturb common citizen that few prostitutes who are the ideological children of their channels/political/religious fathers or are leaning to anti-national groups have defied the jinx of defamation haunting them due to the public reaction because of their paid fake news.
They are not worried at all- because people trust them and layer after layer trust has been built up by the ancestry of such media groups whose roots links way back to Britishers, Communists, and Separatists even prior to independence. Ohh! Such is the skill & depth of misrepresentation gang in India.
It would be interesting to understand with Barkha Dutt (NDTV anchor) -reporting examples:
Hailing Hardik Patel who was released on bail, as 'a new political star is born'.
Justifying anti-national slogans raised at JNU as "Freedom of Speech"
Exhaustive coverage of Dadri, JNU, Award Wapsi, Intolerance, Rohit Vemula suicide - but not a minute's coverage of the Malda riots where the 'minority' community was on the rampage.
See her hateful viewpoint about RSS often expressed during public debates. There are many other journalists also; who compromise their position in the same way and when it is happening today then it might have been happening since independence.


This is how Rashtriya Swayamsevak Sangh (RSS) has been targeted:
RSS was banned after Mahatma Gandhi's assassination by labeling charges of killing Mahatma Gandhi; who was indeed killed by Nathuram Godse who had left RSS in the early thirties.
After independence Sangh had suggested selecting national flag based on Indian culture, ethos and tradition which was rejected, instead efforts were made to defame Rashtriya Swayamsevak Sangh (RSS) and was projected as the extremist who promotes violence and not recognizes national flag.


See quotation of M.S. Golwalkar (2nd RSS chief) to know; what exactly RSS views were:
"Our leaders have set up a new flag for the country. Why did they do so? It just is a case of drifting and imitating...Ours is an ancient and great nation with a glorious past. Then, had we no flag of our own? had we no national emblem at all these thousands of years? Undoubtedly we had. Then why this utter void, this utter vacuum in our minds"
Indeed RSS Sarsanghchalak- M.S. Golwalkar was one of the greatest thinkers and most fertile mind India has ever produced.
If you need a Govt job then you should have a legally clean profile however if you are criminal and want to fight elections then you have no restrictions; Further special status given to Jammu and Kashmir in constitution of India is also the greatest mistake instead there is no mention of unique constitution development in ancient India and caste-based reservation was also one of the blunders.
RSS wanted such a constitution which could reform India and rectify above discrepancies, however, Nehru government had again rejected their suggestion and misinterpreted RSS as an opposer of the constitution. This was the exact view of RSS on the constitution:
"Our Constitution too is just a cumbersome and heterogeneous piecing together of various articles from various Constitutions of Western countries. It has absolutely nothing, which can be called our own. Is there a single word of reference in its guiding principles as to what our national mission is and what our keynote in life is? No!"
Note:- Manifestation of many problems related to above constitutional drawbacks we see today, have already been foresighted by RSS many decades ago.
Also Read:  
1. Biography reveals M. S. Golwalkar (RSS): Paramount Influencer in Modi's Life
2. Why Nehru Chose the Minority and Caste Based Politics
India has been ruled by Congress for 64 years; Congress has always been "proved Anti-RSS entity" throughout the history; they have never left any stage from where they have not broadcasted RSS as anti-national.
1. Prime Minister (INC or alliance) - Jawaharlal Nehru
Period of governance - 15 August 1947 to 27 May 1964
The total period of governance - 16 years, 286 days


2. Prime Minister (INC or alliance) - Gulzarilal Nanda
Period of governance - 27 May 1964 to 9 June 1964 
The total period of governance - 13 days


3. Prime Minister (INC or alliance) - Lal Bahadur Shastri 
Period of governance - 9 June 1964 to 11 January 1966 
The total period of governance - 1 year, 216 days   


4. Prime Minister (INC or alliance) - Gulzarilal Nanda
Period of governance - 11 January 1966 to 24 January 1966 
The total period of governance - 13 days


5. Prime Minister (INC or alliance) - Indira Gandhi 
Period of governance - 24 January 1966 to 24 March 1977 
The total period of governance - 11 years, 59 days   


6. Prime Minister (INC or alliance) - Indira Gandhi 
Period of governance - 14 January 1980 to 31 October 1984 
The total period of governance - 4 years, 291 days


7. Prime Minister (INC or alliance) - Rajiv Gandhi 
Period of governance - 31 October 1984 to 2 December 1989 
The total period of governance - 5 years, 32 days


8. Prime Minister (INC or alliance) - Chandra Shekhar (alliance with INC) 
Period of governance - 10 November 1990 to 21 June 1991 
The total period of governance - 223 days


9. Prime Minister (INC or alliance) - P. V. Narasimha Rao
Period of governance - 21 June 1991 to 16 May 1996
The total period of governance - 4 years, 330 days


10. Prime Minister (INC or alliance) - Manmohan Singh
Period of governance - 22 May 2004 to 26 May 2014
The total period of governance - 10 years, 4 days


Jawaharlal Nehru had dropped all cases against Sheikh Abdullah suddenly in 1964 which has gone against our country in the later stage. When RSS opposed then they were called as Anti-peace groups.
Was RSS an Anti-National Organization; the Viewpoint of Sardar Vallabhbhai Patel:
After the assassination of Mahatma Gandhi Sardar Vallabhbhai Patel had written following letter to Shyama Prasad Mukherji (founder of Jan Sangh):
"As regards the RSS and the Hindu Mahasabha, the case relating to Gandhiji's murder is sub-judice and I should not like to say anything about the participation of the two organizations, but our reports do confirm that as result of the activities of these two bodies, particularly the former, an atmosphere was created in the country in which such a ghastly tragedy became possible. There is no doubt in my mind the extreme section of the Hindu Mahasabha was involved in this conspiracy. The activities of the RSS constituted a clear threat to the existence of the Government and the State." 18.7.48 Vallabhbhai Patel
However, Sardar Patel's views were different from that of Pandit Jawaharlal Nehru and above-mentioned views were written in anxiety and were marked to personal account only and not public domain. Nehru used to consider RSS a Nazis or Fascists organization and was against RSS as he suspected that Patel and RSS could come together to expel him from the power.
Further no proof lies that Sardar Patel has ever used words "Anti National" to RSS, it is believed that Patel wanted to involve RSS in government however after Mahatma Gandhi's assassination he dropped the idea since he was under the fire from all over; because of his inability to provide enough security to Mahatma Gandhi as a Deputy Prime Minister otherwise perhaps such hasty incident could have been avoided.
He had done a great job in uniting India but proved himself failed towards the safety of Father of the nation. Sankar Ghose, the person who has written the biography of Pandit Jawaharlal Nehru, has quoted Sardar Vallabhbhai Patel as saying:
"I invited the RSS to join the Congress and not weaken the administration by creating unrest in the country,"

Who have been beneficiaries of misrepresenting the facts about RSS:
In India, it has become a precedence to speak anything or rubbish opponents to gain Political Mileage. Recently when Rahul Gandhi blamed RSS for the assassination of Mahatma Gandhi then this followed a defamation case and according to legal experts case is not tilted in his favor exactly.
Bombardment of derogatory words is happening at the time when the ownhill journey of Congress has almost reached its lowest level, but- what was the scenario when it was at its peak during the assassination of Mahatma Gandhi and when its ideological opponents like RSS were miles away from power. It was more likely for them to frame RSS in the wrong picture and thereby defying & decimating future confrontations and securing their grounds for political scores.
That is why RSS was banned and later when the crackdowns and investigations throughout the country revealed nothing unlawful and public anxiety was on ever-rising then ban was lifted unconditionally in 1949.
Also Read:  
1. Nathuram Godse: Reasons behind Mahatma Gandhi's assassination and links to RSS
2. Owing to His Horrendous Mistakes, Was Jawaharlal Nehru Unfit for Bharat Ratna?
Has the defamation drive damaged RSS image in the Public domain:
The source from which sprang Nehru's opposition to RSS was the similar to source from where it happened to whole congress lineage and that was obviously due to the desire to add public favor; to always keep themselves in power, may it be on the name of fake secularism or misrepresentation of facts.
RSS is the first known group in India to donate blood, during 1971 India-Pakistan war RSS had offered their services to help maintain law and order in the country and there are endless examples to quote which proved that its stature has always increased with each criticism and its love towards "Bharat" remained always unshakable. 
Despite many misrepresentations, misinterpretations and seamless attacks, RSS is still regarded as one of the largest patriotic organization in the world: it holds great respect among millions of heart of nationalists.