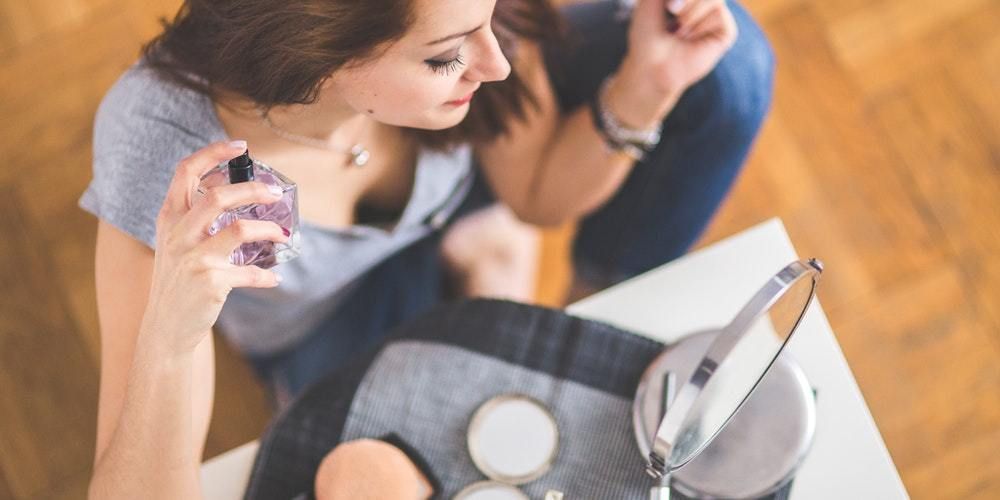 World over everyone (well, definitely the men) will agree that fragrance makes femininity. Nothing distinguishes the feminine essence better than an evocatively feminine perfume. So, what makes the scent of women? Let us take a look at the 15 types of femininity that have inspired the world's perfumers to make some unforgettable feminine fragrances.
Also Read:  
1. Kinds of Love You Will Have in Your Lifetime!      
2. What Indian Men Want in A Women: Kindness Or Attractiveness?
Cloyingly sweet
She is too sweet, to a fault. Nauseatingly floral, too soft and delicate to the point of disgusting. Yet it is her all-pervading sweetness that makes her hard to get out of your mind. This feminine, sweet delicacy has inspired some memorable fragrances like Angel, Flowerbomb, and Rose Pompom. 
Angel (from Thierry Mugler) is a genius sweet inspired perfume. She is all cotton candy, crème caramel, and berry burst. She is evocative of maddening bursts of sweetness, enough to make you crave for her when she is not around.
Flowerbomb is the explosive dizzyingly floral perfume from Viktor & Rolf. It is a cascade of roses, orchids, and Freesia. Rose Pompom – Its delicious top notes are intensely fruity leading onto the ever-feminine notes of rose and patchouli.

Her Royal Highness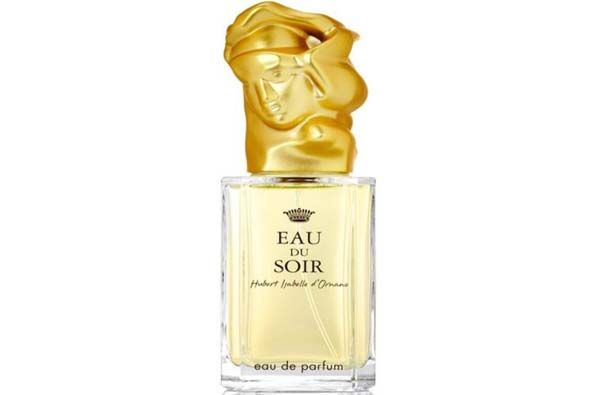 She is the height of royal elegance. She reminds you of the finest excesses in life. She is resplendent with jewels and carries the mark of unquestioned authority. This queen of the world attitude has been breathed into life in Shalimar and Velvet Orchid. Shalimar is an evergreen perfume. It is 92 years since it was conceived by Guerlain keeping the Indian royalty at its heart. 
Unlike the cold majesty that royalty is known for, this perfume is all about warm-hearted royalty. Opens with warm citrus and rounds it off with a warm vanilla omniscience. Velvet Orchid is a through and through floral perfume, its steely backbone of oriental authority is what stops it from being nauseatingly sweet.
The Sophisticated Cool
She is Audrey Hepburn. She does not have time (or the heart) to follow Fashion. Fashion follows her like a lovesick puppy. Smart, savvy and without superfluity. This woman has inspired fragrances like Eau d'Hadrien and Habanita. Eau d'Hadrien is a light perfume with steady notes of lemon and basil, perfect for the sophisticated woman of today. Habanita is allspice, but not intensely so. The peppy spiciness complements the cool elegance of the wearer and is a perfect choice with unpretentious modern dressing.
The Evergreen City Slicker
She is at home only in the city. Not for her are pastoral greens or the earthiness of the forest. She needs to appreciate the contrivances of the urban life. She comes alive in the perfume Commes Des Garcons 2. Commes Des Garcons 2 is a rebellious perfume that chooses to ignore the ever patient, omniscient femininity. It chooses to highlight the well-heeled city woman. This fragrance was created to immortalize the perverse contrast of a synthetic rose in a forest.
The Seductress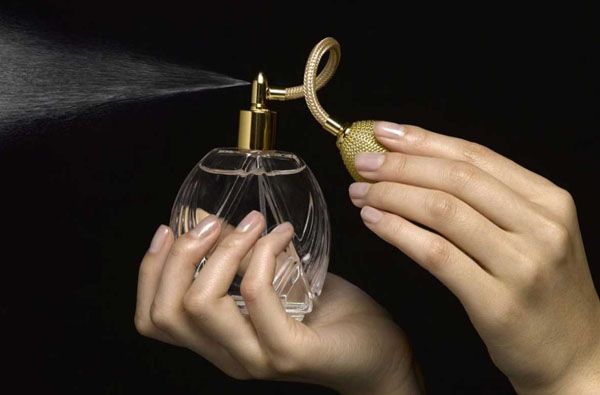 She knows the power of sex and will use it. She is all about the power of subtlety and understatement. She brings alive the world-after-dark, suffused with wine and incense. She is the inspiration for Black Orchid and Carnal Flower. Black Orchid (from Tom Ford) is what seduction is made of. 
It is a dark, intense perfume which has been made possible by unique fragrance combinations of jasmine and truffle, black currant, and ylang-ylang. The most unseemly scents have been thrown together to create a powerful seduction. Carnal Flower was created by the house of Frederic Malle. Its seduction lies in the intensely intoxicating tuberose mellowed out with camphor.
The Dominatrix
Also Read:  
1. 11 Expert Tips for Making Relationship Sexier!      
2. 5 Dating Fears Guys Have At The Beginning Of Their Relationship
Her femininity lies in steel. She is all about willpower and is used to being obeyed without question. She is not about refined elegance, but about obviously stated power and authority. She will punish disobedience and loves to strike fear in the hearts of men. She is at the heart of the Bandit. The Bandit was created by such a feminine powerhouse called Germaine Cellier. It is evocative of BDSM and the punishing mistress.
The Pixie
She is mischievous, the eternal prankster. There is a roguish twinkle in her eye and you kill one prank only to come up against the many tricks she has up her sleeve. She is difficult to bring alive in a fragrance and yet it has been done in Chinatown. Chinatown is as eclectic and spirited as its parent company Bond No.9. It is a light, saucy little mix of peach blossoms and bergamot. Perfect for the mischievous spirit and best paired with minx-like short dresses.
The Silent Power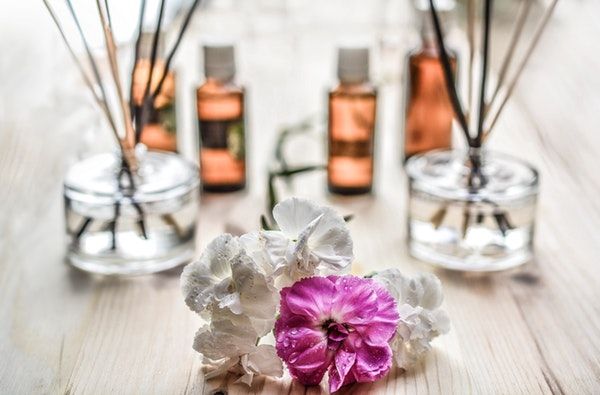 She is the silent orchestrator, works behind the scenes. Not for her the harsh spotlight, she works best in quiet obscurity. She is smart, suave and silent. And she cannot be found in the world of obvious perfumes. And yet she lives on in Vanille Galante and Dries Van Noten. Vanille Galante uses the delicate, subtle note of the vanilla flower instead of the ubiquitous vanilla bean. Dries Van Noten is an enigmatic warm, woody noted perfume that is obvious in its subtlety.
The Dirty Girl
She is fully mired in the action and is not afraid of getting down and dirty. She believes in wrestling with the dirtiest of the lost and wrenching her success from their grubby hands. Muscs Koublai Khan is a testament to the dirty girl. This perfume uses the famous civet cat musk, labdanum, and ambergris.
The Miss Street
She is street smart. Lands on her feet no matter what trouble her shenanigans land her in. She is quick and savvy. You can find her in Fracas. Fracas arrests the heady intoxication of the tuberose with the overlay of bergamot, mandarin, and lilac.
The Playful Kitten
She is sweet, playful, cutesy and is entirely unconscious of the effect she has on her admirers. This is a childlike woman who breaks hearts with her innocent guileless charm. The scent brings alive the innocent seduction. This perfume combines saffron and musk to create this delightful result.
The Avant-Garde
She is way ahead of her time. She is futuristic idealistic and lives in a world of her own that is perhaps this planet's future centuries ahead. This avant-garde is in the present fragrance Sel de Vetiver. This perfume tones down the headiness of Vetiver with an edge of salt, thus foreshadowing the future of feminine fragrances perhaps?
The Ye Olde Class
Also Read:  
1. 1O Common Signs You Need To Know About Cheating In a Relationship      
2. Instant Karma Connection of Soul Mates of Past Life
She is the face of dignity and honor. She is undying femininity protected by the old guard. She is the timeless class that puts forth equanimity no matter what the times are like. She is at the heart of Valentino and Chanel No 5.
Valentino (EDP for women) is feminine Florals of rose, lily-of-the-valley, and jasmine distilled into the base of basil and citrus.
No mention of feminine fragrances is complete without the queen of them all, Chanel No 5. This perfume was revolutionary in 1921 when it mixed the headiness of musk with the conventional florals. Today it represents classic femininity. A whiff of No 5 and you know the woman who is wearing it.