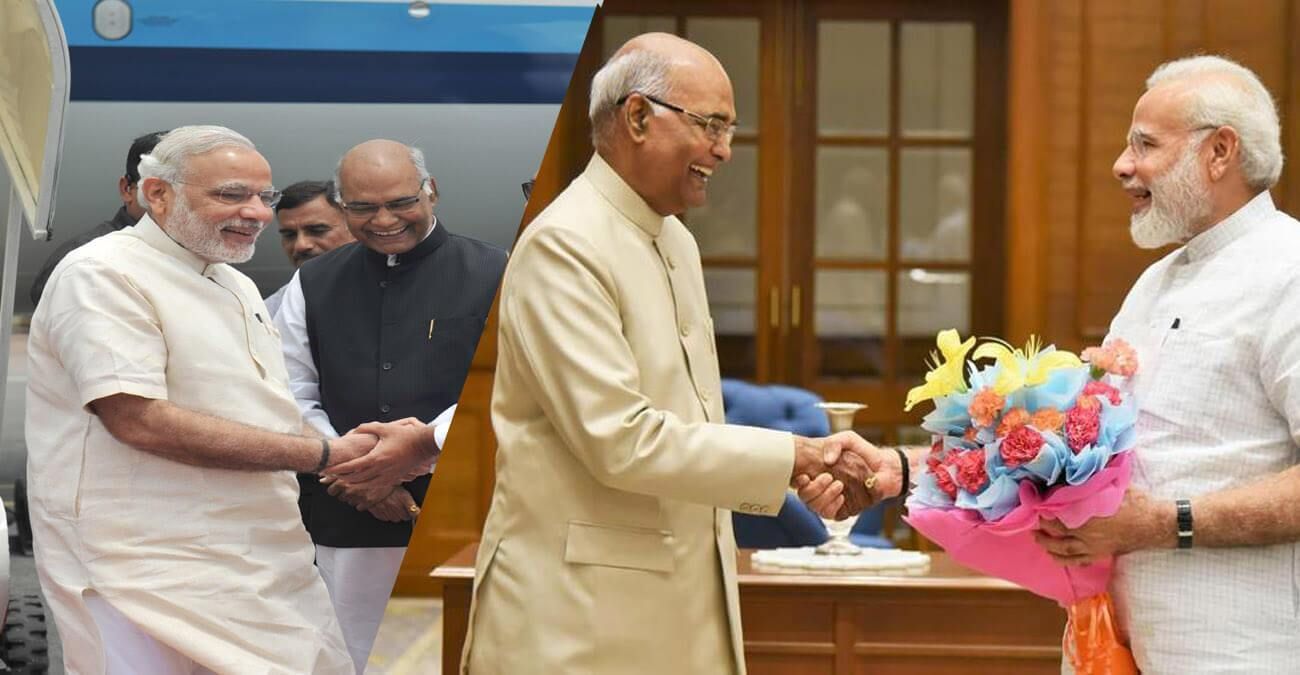 By now, we all know that Ram Nath Kovind, the current Governor of Bihar has been announced NDA's presidential candidate and he is favorite of Narendra Modi. Presidential Election Sees Nearly 99% Voting, Ram Nath Kovind Set For Easy Win in the result which is going to be declared on July 20, 2017, Meira Kumar is the best choice of opposition but she is losing. Ram Nath Kovind has managed to remain fairly low-key.
Also Read:  
1. Narendra Modi: Fascinating Unknown Moments of Childhood & Earlier Young Life 
2. Biography reveals M. S. Golwalkar (RSS): Paramount Influencer in Modi's Life
Here are some facts about the presidential candidate that you may just not know.
Ram Nath Kovind was born on October 1, 1945, in Kanpur Dehat, Uttar Pradesh to a farming family.
He went on to earn a Bachelor's Degree in Commerce and further completed his LLB from Kanpur University.
Kovind's passion for the Civil Services brought him to Delhi to appear for the UPSC exams which he cleared on the third attempt. However, on being offered a position in the Allied Services and not in IAS, Kovind decided to forego the opportunity and practice law instead.
Ram Nath Kovind thereafter served a successful tenure in High Court as well the Supreme Court for over 15 years from 1977 to 1993. Meanwhile, he was also appointed the Executive Assistant to the then Prime Minister, Morarji Desai
Since Kovind came from a Dalit community and is famous Dalit, he became an unofficial spokesperson for the oppressed and underprivileged groups. Did BJP's presidential nominee Ram Nath Kovind in 2010 say "Islam and Christianity are alien to the nation"? Or was he misquoted and meant "notion"? This is still a debate.
Kovind's stint with politics began in 1991 when he joined BJP and went on to serve as the President of the BJP Dalit Morcha from 1998 to 2002 and thereafter as the President of All India KoliSamaj. He has seen RSS BJP relationship from very near and he also knows congress history very well, therefore in a way he is very matured leader. He contested from Ghatampur & Bhognipur on behalf of BJP but lost both times.
A lesser-known fact is that Kovind was a member of the Management Board, Dr. B.R. Ambedkar University, Lucknow and Board of Governors, IIM, Kolkata. His face doesn't grab airtime. He is in politics for last many years but his comments do not court controversy and his actions rarely make the news.
Married to Savita Kovind, he has two children, a son, and a daughter.
In October 2002, Kovind proudly represented India at United Nations, New York. 
Kovind was appointed the Governor of Bihar in August 2015 by the President of India and has proved himself well by working tirelessly towards bringing about important changes in Bihar, particularly in the educational sector. He resigned as the Governor of Bihar following his nomination as a presidential candidate. Should Kovind win the presidential election, he'll be the second Dalit president after K.R. Narayanan.


Also Read: 
1. Islamic Jihad, Beyond Misconceptions
2. This is how RSS has been Misrepresented for political scores