We all know bits and pieces of the amazing journey Sri Narendra Modi has led so far, very few know M. S. Golwalkar as his main motivational person. Stories about being a Chai-wala and serving tea to customers to becoming the Prime Minister of India and yet serving the nation has inspired many and continues to do so. Associated with politics from a very young age Narendra Modi has had the influence of many especially the ones from the Rashtriya Swayamsevak Sangha popularly known as the RSS.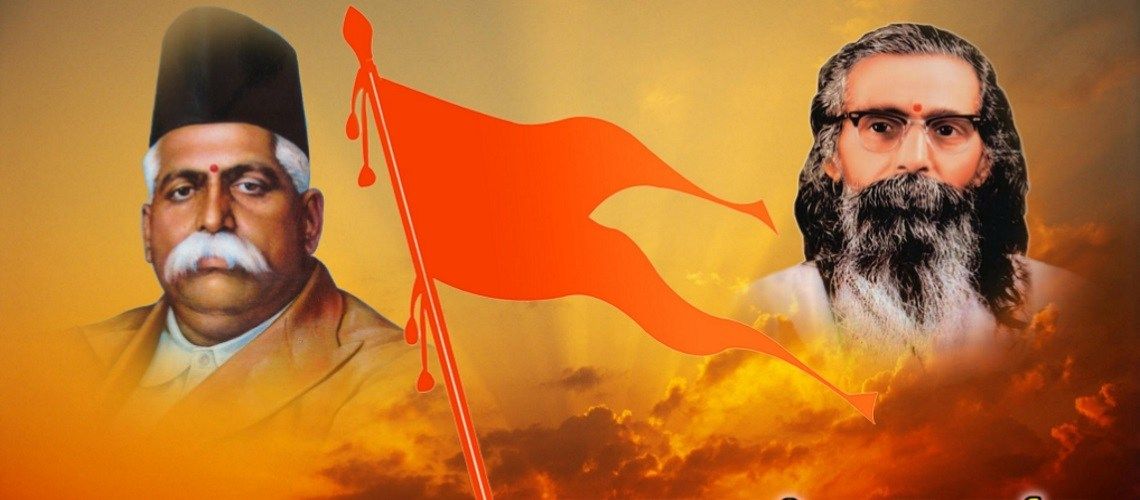 The fact became more established when Modiji after winning the state assembly election for the second time back in 2007, he wrote as well as published a book in 2008 which he named "Jyotipunj" (meaning Beams of Light) and in that book he narrated the life histories of 16 such men who had stood as a figure of inspiration for him.
And amazingly, all of the 16 men that he mentioned were current or former members of the prestigious Rashtriya Swayamsevak Sangha. At the time when Sri Narendra Modi acted as a pracharak (which means activist) many among these 16 men had mentored him during the late 1970s in Ahmedabad.
What did Jyotipunj actually throw light upon?
The book 'Jyotipunj' not only reverberated Modi's love and respect for the 16 members of the RSS but also notified and indicated how indebted he was towards them for making him who he is today and giving the nation its true blue minister. Seldom does such a benevolent and inspiring gesture comes from ministers of the highest order but such instances are truly worth sharing.
Also Read:  
1. RSS- Historical Journey after foundation and Brilliant achievements
2. This is how RSS has been Misrepresented for political scores
But the fact of concern is that the longest Biography in the book belonged to the second paramount leader or Sarsanghchalak, MS Golwalkar. A great sould who was solely responsible for expanding the organization after taking over the helm from KB Hedgewar, the founder of the RSS.
The biography of Golwalkar written by Modi stands out among the other ornamental biographies cited in the book and it also proves beyond a doubt how deeply influenced has Modi been by the RSS leader Golwalkar. He was from amongst few who worked tirelessly for Transforming Indian Politics and Exterminating Religious and Caste Based Ugliness.
Modi and Golwalkar- How are they related?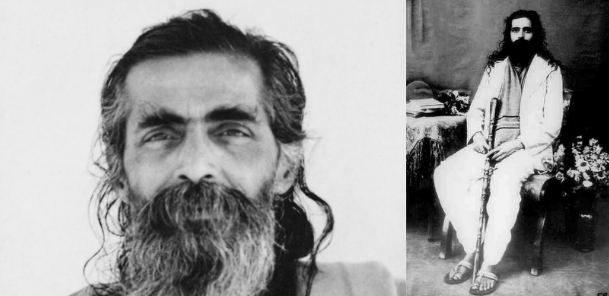 At the time of the death of MS Golwalkar, Modi was of the mere age of 23 and already a vital part of the RSS. In the book, he titled an essay as 'Pujniya Shri Guruji' (which means Guru who is worthy of divine worship) and there Modi refers to Golwalkar as one of the most significant influences in his life, falling only behind to Swami Vivekananda.
He did not mention of any personal contact with Golwalkar though yet he surmised unmissable instances which stand testimony to the fact that Guruji had an impactful presence in the life of Shri Narendra Modi. Their relationship is based on their common interests which are unity, country love, emphasis on uniformity while rejecting diversification – all of which Modi has proven to share with Golwalkar. We have suffered a long phase of slavery and in that period even our country name was changed by invaders.
We call ourselves Indian, however, there was a time when we proudly used to call our-self Bhartia. Both Golvalkar and Modi are the great son of our motherland, are the great son of Bharat (maybe in future India will be renamed as Bharat).
What exactly were Modi's views on Golwalkar?
In the biography of Golwalkar included in his book, one of the very first references of him was when Modi first cited his name Madhavrao Sadashivrao Golwalkar as one of the gems of Modern India-  his "Param Pujya Shri Guruji". 
Modi also said that it appeared to him that his guruji was indeed a very spiritual man yet one who did not abandon the world and walk away from it, as was followed as a common norm of such spiritual persons.
Instead of sitting atop the Himalayan mountain peaks holding his nose he rather held his countrymen's hand and found solace in living amongst thousands of men and inspiring a deep sense of nationalism amongst them.  Modi often was in a loss to determine Golwalkar as to who he really was and thought him to be one of many things such as a scientist or a leader; seldom a spiritual man.
But the sole defining characteristic that stood out among all the different people who tried to be spiritual was the fact that he really was truly devoid of self, a genuine Swayamsevak and with time Modi realized that Golwalkar's only desire was to become one. He was completely devoted to that and had already given up any form of recreation or rest in order to achieve that.
Glory of Guruji's Spiritual excellence
Guruji was an Enlightened Master, his stature was beyond the comprehension of ordinary human beings. Once Guruji went to see Kanchi Kamkoti Peeth's Shankaracharya Shri Chandrashekharendra Saraswatiji and at the time when Guruji Arrived, he was praying. 
No one was allowed to enter during that time but when he was informed about Guruji then he immediately permitted and then both did prayers together. Later when Shankaracharya was asked by a student:
"Beloved Master, you have never allowed anyone to enter when you pray, then how did you let Guruji come inside?" Shri Chandrashekharendra Saraswatiji replied:  "That rule is for ordinary people."
At one more occasion when Guruji visited Vadodara to meet His Holiness Shri Rang Avdhoot Maharaj ji then their meeting was extremely interesting as head of one of the world's largest organization ran down with great joy and excitement to open the door of Car; When they hugged then Guruji transpired:
"We have often met, but our bodies are meeting for the first time."
Then it appeared as if both were in the deep trance for a while and were communicating telepathically through their mind waves.
Early background and situations
According to Modi, Shri Golwalkar has once said:
"Once I was in search of god. When I looked for him, I was told: 'Go clean the vessels; go sweep the floor; go clean the garden; go feed the cow." Guruji thought: "In my search for god, I went about these tasks without any expectation."
Golwalkar's background even reflected the thoughts on PM Modi's mind as he acknowledged the fact that the RSS leader's life was full of crests and troughs. Out of a healthy number of eight siblings, he was the sole survivor, carrying with him the huge burden of all high hopes put upon by his parents.
He knew how enormously a mother similar to his own nurtures tremendous dreams and aspirations for her only son and notwithstanding that he chose an altogether different path to lead his life. Surely his parents must have been disheartened and himself petrified to have brought this disappointment upon them, but such was his dedication towards becoming true Swayamsevak that not for one moment did he hesitate from marching into his journey.
And come to think of it, he was as talented as any other great personalities this country has to offer. His skills as a sitar player were powerful enough to make any human feel emotionally moved. His exploits with the flute further proved his mastery of the art. But rather than the music to be heard by the ears, he chose to harness the spiritual music that evolves from within, only audible to the mind.
He also possessed a master's degree as well as in-depth knowledge about the mazes that science creates. His mind possessed the perfect mixture of science, culture, and religion. He himself once said that the advancement of humanity was solely dependent on how far science advances. Such a bright prodigy will only bring disappointment to his parents if he chooses to renounce all his talents.
Afraid of continuously letting his mother down, he left his home and roamed aimlessly in the Himalayas seeking solace against the agitation that filled his mind. He found the stillness which he was seeking for only when he reached Sargachi Ashram.
Interactions with Swami Akhandanandji and its influence
As per the words by which Shri Narendra Modi described the life journey of his great motivator MS Golwalkar, he found solace at the Sargachi Ashram when Swami Akhandanandji, his Guruji took him under his wing. Giving an account of the real identity of Golwalkar's guru, Modi described him as one of the eleven disciples of Ramkrishnadev Parahansdev; his own role model Swami Vivekananda also being one of them. Swami Akhandanandji lived in the Himalayas at the Sargachi Ashram and Golwalkar started living there too.
The relationship shared between Golwalkar and his guru Swami Akhandanandji was best explained by Modi when he cited an instance in his biography. Once while Swami Akhandanandji was sitting with Golwalkar, he started to stroke his hair and continuing to do so he said to Golwalkar that this hair and beard have become a part of him, that they invoke the spiritualism inside him and instructed him not to cut them off.
And the ease with which Swami Akhandanandji gave this instruction to Golwalkar was carried forward by the man as he never in his remaining life tried to cut his beard and hair. I mean it is easy to say but when you think about it closely not cutting your hair for your entire life seems like a dreadful task, let alone a possible one. But Golwalkar did wear long hair for the remainder of his life and it was that hairy and full-bearded look that helped him to retain his character as a spiritual man.
Dr. Hedgewar and Golwalkar: passing on the baton
Contrary to the imagination of many the passing of the baton and with it the responsivities of the Rashtriya Swayamsevak Sangha to Golwalkar was neither dramatic nor epic, yet it was impactful. According to Shri Narendra Modi, the simplicity of the event had an immense impact on his early life.
Dr. Hedgewar had earlier formed the RSS party back in 1925 and till 1940 the party had gained prominence in and across India. On his deathbed, he took the decision to hand over the power of the party to such a man whose age was only 34 yet capable of handling the immense workload. While inching closer to his certain death Dr. Hedgewar just said a simple sentence to Golwalkar which went on to define his future along with the future of the RSS party,
"Madhavrao, take care of the Sangh's work".
The only words uttered by Dr. Hedgewar in the year 1940. Such was the trust of Dr. Hedgewar upon Golwalkar that he did not think it would be necessary to discuss the condition of the nation with him and chalk out a plan with which the party would move towards the best direction benefiting the country in a large manner.
Neither did he teach him any patriotic songs because all this while Dr. Hedgewar knew that there could not be the any better man than Golwalkar to lead the RSS party and it would be under him that the party would expand and achieve great heights aiding the countrymen in the process. 
Shri Narendra Modi said in the book, that he himself wondered at times if Doctorji (Modi referred to Dr. Hedgewaras Doctorji) had ever sat with his Guruji (Golwalkar) and gave in instructions in Hindutva, or had he explained to Guruji the small and big details about the ruin faced by the Hindu Society.
Modiji wondered how and using what words did Dr. Hedgewar inspire Golwalkar in leading a life as the society's servant instead of surrendering to the devotion of Moksha and searching for solace in God. Whatever they were, they were powerful nonetheless. 
Many questions had arisen in the society and within the RSS party back then about its future devoid of its founder. Ordinary minds would beg to differ in their opinions about this 34 years old new leader of the RSS party and his capabilities.
Many would begin to think what exactly formed the bridge between Dr. Hedgewar and Golwalkar, what had made the connection so strong that the old Doctor had such faith and belief in the capabilities of this young leader. Certainly, Dr. Hedgewar must have had the ability to recognize the character which was dormant within young Golwalkar that instead of taking him to the path of spiritualism devoted him to serving the society.
Also Read:  
1. Nathuram Godse: Reasons behind Mahatma Gandhi's assassination and links to RSS      
2. Hedgewar's RSS: Circumstances behind origin, It's Inspirational Sources and Objectives
Golwalkar's act; proving the doctor's decision to be correct
The astonishing faith and recognition of character shown by the doctor towards Golwalkar proved to be an amazing event as Golwalkar dedicated every second of his life to justify his decision. The responsibility put forth by Doctorji was grabbed by eager and able hands of the new RSS leader and Golwalkar devoted himself to the work of expanding the RSS.
The ease with which Swami Akhandanandji gave Golwalkar the instructions forbidding him to cut his hair was noticeable in the efforts that he put forth in his venture of fulfilling Doctorji's responsibilities. Modiji went on to explain Golwalkar transformation from the realms of spiritualism to the works of the Sangh. He cited an instance where Golwalkar himself spread some light on this burning topic.
It was during an interview that the Tarun Bharat's editor Bhausaheb spoke to Guruji at length in the presence of Dr.Hedgewar and at the end of their conversation asked him a very unexpected question. He asked Guruji how he managed to return to the Sangh after leaving it midway to go to Bengal's Ramkrishna Ashram and taking Deeksha under Swami Vivekananda's disciple. 
To that, an astonished guruji replied that his inclination towards spiritualism is imminent and he associates it a lot with the task of building up the nation.
Guruji realized he would be able to do both while staying and working for the Sangh and that is why he had devoted himself to the Sangh. He further emphasized the massive influence Swami Vivekananda had in his life and indicated that it is only by staying in the Sangh and servicing the society he would be able to achieve his goals. 
Bhausaheb later wrote that the twinkling self-confidence eminently visible in Guruji's was a wonderful sight and at that moment even the great Doctorji had turned solemn.
Modiji explained with the great intent that this was the actual reason as to why his Guruji decided to devote all his life to the Sangh and continued to do so for 33 years.
The tireless Journey of Golwalkar
To do any noble task for the country and that too for 33 long years is not as simple as it is to write about and our Prime Minister Shri Narendra Modi did not shy away from emphasizing this fact in his book. Modi ji accepted the fact that there were times when even his Guruji broke down. 
Health hazards affected him, situations worsened his plight and even the sun and the rain made it hard for him to survive but beyond all that there was that continuous urge and striving to go on serving the nation that propelled Golwalkar to continue his journey for a span of 33 long years.
Golwalkar dedicated every drop of his blood and sweat to the betterment of the motherland and the only goal which worked as a motivation for him was that the millions and billions of people of his country would find pride and peace on the global level. 
The Sarsanghchalak of the RSS was so tireless that he did not even bother to stop for want of rest after a successful campaign, rather he started preparing himself and his party for the next challenge.
A sudden glimpse of the sense of humor from the Guruji compelled him to answer a question from a fellow citizen in a quirky manner. When asked about where he lived, Golwalkar promptly answered,
" In the train compartments".
Although said in a light-hearted manner, all his words were true. For 33 years his travel never stopped even for cancer with which he was later diagnosed with. 
When his fellow members asked him to take some rest before venturing out on the next journey, Guruji used to say that only those can afford to take rest who have completed their task at hand or those lying on the pyre and Guruji was neither. Therefore, rest was his constant enemy which he kept himself prohibited from.
The self-proclaimed Swayamsevak
Modiji has mentioned many times that Golwalkar only intended to make himself worthy of a Swayamsevak and all his life he maintained himself to be so. An incident cited by Modiji in his book bluntly establishes this fact.
The third-year training for central India was ongoing in Gwalior and Golwalkar along with many other distinguished guests were seated at the dining tent when it was announced that all guests are requested to leave after their meal and the Swayamsevaks would have to stay behind.
The others left as soon as the announcement was made but Guruji stayed behind and when asked why he did not leave, Guruji promptly answered that they themselves requested all Swayamsevaks to remain. How can he leave being a Swayamsevak? And he actually remained till all the Swayamsevaks had dined and all work regarding the event was successfully completed.
A Man of Affection
In his book, Shri Narendra Modi emphasizes all the aspects of his Guruji Golwalkar that he had described by narrating small yet impactful instances that he had either seen or heard about. Once, on a train from Ajmer to Indore which was going to halt for only a couple of hours at a station named Ratlam, Guruji was invited to lunch by a fellow Swayamsevak named Gopalrao.
With the late arrival of the train, a programme was quickly scheduled for the next two hours which included a chat with the local Swayamsevaks followed by lunch. Although he was subject to a lot of urges for attending to his lunch first, Guruji insisted to have the meeting with the local Swayamsevaks and if they still had the time he would opt for lunch.
Such was the drive within him to satisfy every soul living on his motherland that he never prioritized his own self even for lunch. Having said that he cared for the compassion and lunch his fellow people garnered for him and never disrespected that rather he nurtured it. 
He knew that Gopalrao must have been hurt with him not attending the lunch invitation at his home. To compensate that he canceled his lunch (which was the only meal he had) and went to dine with Gopalrao the next time they met at Indore.
There was always a strong bond of affection that bonded Guruji with all his Swayamsevaks. He always had it in his heart to consider a Swyamsevak no less than his own blood brother and never refrained from mentioning or referring to fellow Swayamsevaks as his brother or relative. 
Genuine love was what made him do that. Initially, a lot of people may find him unapproachable and a bit intimidating but once they have had shared an experience with him, all such notions would disappear and if you are fortunate to become close to him, you could experience the love and affection that is on offer.
Brotherhood
In his own words, Modiji described the brotherhood and the sense of universalism his Guruji showed towards all fellow Hindus as unparalleled and something that the world will never again. Guruji's heart was filled with such a sentiment that made him associate all Hindus as a part of himself.
His heart cried for their sorrow, his mind dreaded their loss. A Hindu would always have a share of affection in Guruji's heart whether it was a Swayamsevak or a cook. He never distinguished between his Hindu compatriots.
For instance, once after returning from a trip he learned that the old beggar who used to sit in front of his house had passed away. This news literally broke his heart and he remained silent for a few days. He even made sure that he spoke of that old beggar with pain in the next meeting. I mean just think of it, at that age who would have cared for a lonely begging soul?
In modern times with the rise of population, people living a similar life to that beggar would be aplenty but people like Guruji who would care for such people, who would put water in his lips and food in his stomach are barely found.
Also Read:  
1. Why Nehru Chose the Minority and Caste Based Politics
2. Owing to His Horrendous Mistakes, Was Jawaharlal Nehru Unfit for Bharat Ratna?
Dedicated to Duty
The great Guruji was always alert to duty, always ready to respond to situations and jump into ready action. His sense of duty was worthy of appraisal and it has been justly elaborated by Shri Narendra Modi in his book "Jyotipunj". 
Another such instance was in Satara during the Government ban on meetings held at maidans which compelled the Swayamsevaks to arrange for their Gurudakshina Utsav in a fellow member's house.
The presiding Pundit was informed that the total sum of money would be donated to the funds of the RSS Gurudakshina, to which the pundit felt joyous and made a lump sum donation by himself. 
After that incident when Guruji came to know about the happenings of the Utsav he instructed the Swayamsevaks to donate only the money that was collected under the saffron flag by the Swayamsevaks and the remaining amount collected during the Puja be sent back to the pundit. This small incident exemplified the attention to detail that Guruji put into making the Sangh.
Discipline always came first
Modi ji narrated another incident which occurred while Guruji went on a tour to Andhra Pradesh. The train which was to arrive at 4.30 am was made to halt for 45 minutes and due to that there was an urgency for Guruji to use the latrine and the Swayamsevaks made prior arrangements.
At night, while everyone was resting, Guruji asked a senior Swayamsevak if he had ever observed a small notice put up in the bathrooms of the train compartments which requested passengers not to use the latrine while the train is halted at a station. He further informed him that then onwards he will always abide by that rule.
Millions using the train every day, not many tend to notice these small details of discipline and many amongst the ones who do bother to follow them. Guruji always prioritized discipline before all.
The final strive
Death seemed to like Golwalkar too much and the fact became more obvious when in 1969 he was diagnosed with cancer and his life became full of uncertainties. Even at such gruesome moments he never lost his calm.
His operation was entitled to be an urgent one which cannot be postponed for the sake of his own well-being but Guruji thought that the already scheduled Sanghshishavarg programmes during the summer vacation should not suffer because of that and decided to keep the operation waiting. 
He endured great pain during those 3 months, choosing Sangh over self, fighting with the diseases of the society instead of fighting his own.
The hospital had turned into a social welfare center during his stay. On the morning of 5th June 1973, the bell rang for the final time and the great Guruji went on to become a Mahatma, well deserving of Moksha. 
He had finally reached that stage in life when he became worthy of being called a Paramhans. Above article has been extracted from the book "Jyotipunj" written by Mr. Narendra Modi.