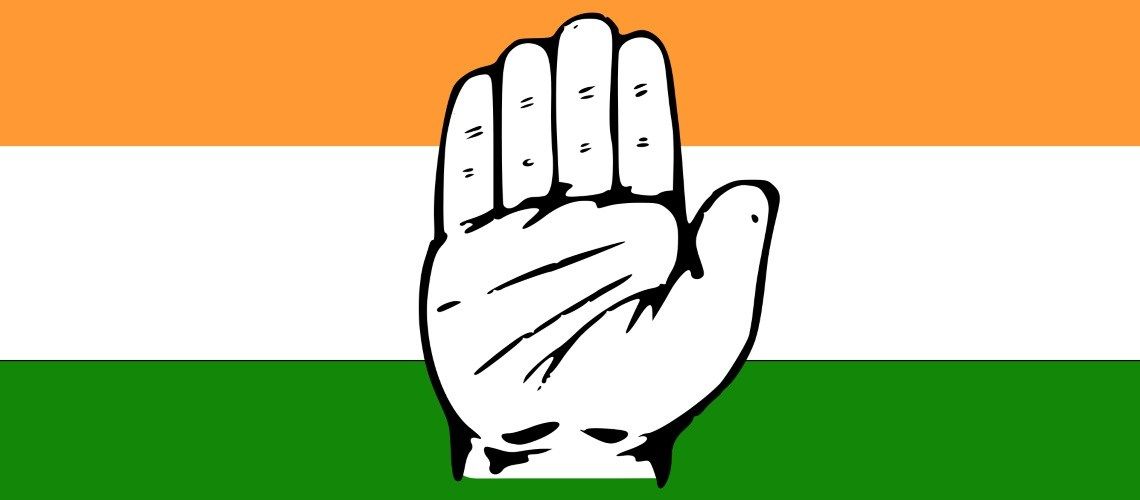 Being Oldest Party in India:
Indian National Congress which was founded on 28th December 1885 is one of the oldest political entity in the world. It has seen India in the bondage of slavery, watched the announcement of independence by Pandit Jawaharlal Nehru on the night of 14th August 1947 when he said;
"At the stroke of midnight hour, when the world sleeps, India will awake to life and freedom. A moment comes which comes but rarely in history, when we step out from the old to the new, then an age ends, and when the soul of a nation, long suppressed, finds utterance. It is fitting that at this solemn moment we take the pledge of dedication to India and her people and to the still larger cause of humanity."
It was then seen the country breathing in freedom, formation of constitution and its coming into force on 26th November 1949, different faces of democracy, functioning of parliament for decades, its own division and become sections, experienced progressive and third front alliance and it has watched the country for 131 years much prior to the origin of other parties including BJP.
Read Related Article:- Why Nehru Chose the Minority and Caste Based Politics
Today it shares similarities with Social Democratic Party of Germany (founded on 23 May 1863), Democratic Party of America (188 Years old).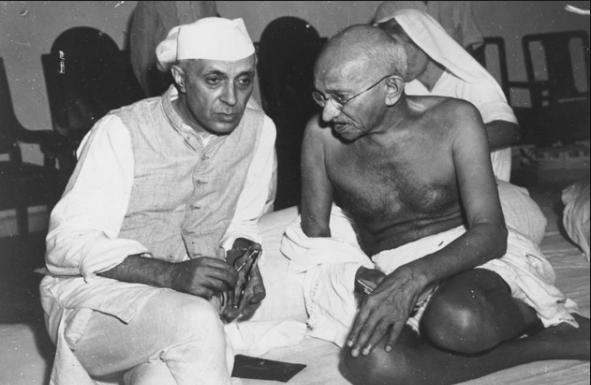 Some Interesting Facts About this Giant Organization which Amuses a Common Man:
It was founded by Allan Octavian Hume and in its first session 72 social reformers, journalists and lawyers congregated at Gokuldas Tejpal Sanskrit College, Bombay; the conference was renamed as the Indian National Congress. According to some scholars Government's objective behind foundation was to provide cheap entertainment by creating civic and political dialogues of educated Indians thereby blunting the sharp edges of independence and also as a preventive measure to avoid future revolts like that of the year 1857.
Dadabhai Naoroji headed the 2nd session of Congress and he was the first Asian to be British MP. This was the first time that Congress decided to set up Provincial Congress Committees.
Dadabhai Naoroji was the first person to propose drain theory i.e. drain of wealth from India to Britain through colonial rule.
Mahatma Gandhi first time appeared on Congress Platform in its Calcutta session which was held on 26-28 Dec. 1901 and spoke on racial discrimination and exploitation in the country.
Mohammad Ali Jinnah, who became a prominent figure of Congress in first two decades of 20th Century was in the favor of Hindu Muslim unity till 1910, he even decried the colonial government's decision to introduce separate electorates for Hindus and Muslims in municipalities and local bodies. He stated that this would disturb the amicable relations between the two communities.
It was an irony that Congress promised all help to Britishers in the prosecution of the World War-1 in 1914, however, Indians were not entertained on higher ranks of the army. In war, total one million Indian troops served, 62000 Indian Soldiers died and 67000 Soldiers got injured.
Annie Besant became the First woman President and first Non-Indian -Britisher as president in 1917.
Subhash Chandra Bose won the election for the post of Congress President on 29 January 1939 however resigned soon due to internal strife between him and followers of Mahatma Gandhi. Indeed Netaji Subhash Chandra Bose was a true diamond - bright, handsome personality, extremely valuable and tough, he will always shine in our imaginations when we shall visualize great Indians or walk through Glorious colors of great Bengal.
After the return of Mahatma Gandhi from South Africa in 1915, the Congress elected him as the president. Soon he became a great icon for the freedom movement in India.
Indian National Congress has produced seven Indian Prime Ministers which are Jawaharlal Nehru, Gulzarilal Nanda, Lal Bahadur Shastri, Indira Gandhi, Rajiv Gandhi, P. V. Narasimha Rao and Manmohan Singh were active members of the party during their prime ministerial tenure. Meanwhile, Morarji Desai, Charan Singh, V. P. Singh, Chandra Shekhar, H. D. Deve Gowda, I. K. Gujral had been members of the Congress before their appointment.
Out of seven Prime ministers four had been produced from Uttar Pradesh itself which were Jawaharlal Nehru, Lal Bahadur Shastri, Indira Gandhi and Rajiv Gandhi however still UP appears most underdeveloped state as well as the most divided state in North India.
At present seven Congress Chief Ministers are heading different states which are Himachal Pradesh, Karnataka, Manipur, Meghalaya, Mizoram, Pondicherry, and Uttarakhand.
Mrs. Indira Gandhi was defeated by Raj Narain in the Rae Bareilly constituency in 1977 General Elections by a margin of 55,200 votes, it happened so since she had become highly unpopular after an Emergency period and post this Jan Sangh alliance (the prior wing of Bhartiya Janata Party) came to power.
After 1971 war with Pakistan, Simla Agreement was a great blunder which was executed between Mrs. Indira Gandhi and Zulfiqar Ali Bhutto in Which Indira Gandhi had accepted Kashmir as a 'dispute.'


Later on 13th November 1974, Indira- Abdullah Accord or Kashmir Accord has also greatly compromised the autonomous status of Kashmir, through the implementation of Article 370 which followed the insurgency in terms of religious violence against Kashmiri Pandits on the name of "Jihad" in later decades.