Since Pandit Jawaharlal Nehru was a first prime minister of India, therefore it was obvious for him to catch limelight, all eyes from across the globe were on first Indian Prime minister, and he undoubtedly emerged as the enigmatic leader who was admired all over the world, especially countries in close proximity of Britain. In India, one section still believes that Nehru gave birth to modern India.
Serving as India's first prime minister until his death in May 1964, he was awarded the Bharat Ratna on the 15th of July 1955 by President Rajendra Prasad.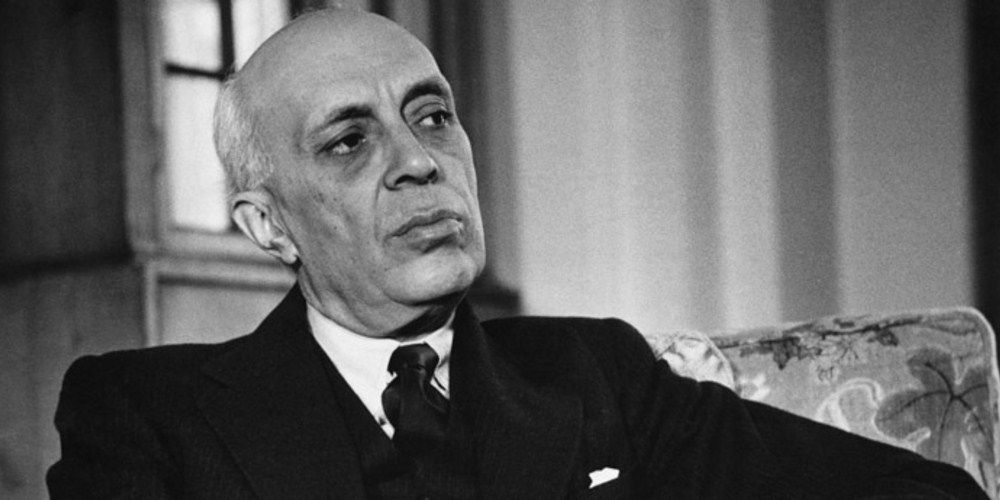 There has been no concrete evidence showing that Nehru had himself nominated for the award or Indian National Congress bestowed upon him, although the award nomination normally used to be finalized by the prime minister at that time, and therefore chances are slim that he didn't influence the nomination process directly or indirectly; this has had caused series of questioning and controversies among citizens of India.
Also Read:  
1. Why Nehru Chose the Minority and Caste Based Politics      
2. Abrogation of Article 35A of J&k is in Favour of our Nation; Know Why?
Jawaharlal Nehru's Passion for Bharat Ratna and Nobel Peace Prize
Bharat Ratna is awarded in recognition of exceptional performance and service of the highest order in the field of human endeavor,
But the question that comes to the mind is, had Nehru lived up to the expectations of being a Bharat Ratna? Unlike Atal Bihari Vajpayee who had once rejected his party's proposal for his nomination for Bharat Ratna, he was all for this.
Nehru was under the deliberations for not only for Bharat Ratna but also Nobel peace prize award in the period commencing from the early 1950s; he was also nominated 11 times. Nobel Foundation had ignored awarding him each time, Nehru followers maybe had burning desire to see him the prize winner but it doesn't also mean that Nehru was incapable or unfit for getting Nobel Prize as said foundation had also ignored Mahatma Gandhi and was perhaps looking down Indians at that time, and whomsoever Bharat Ratna has been awarded so far, Nehru was no less than anyone of those.
Some Horrendous mistakes by Jawaharlal Nehru
Nehru is that face of Indian National Congress whose decisions are making people angry even to this date, he presented himself very weak while being in enmity with China and Pakistan.
It is said that he appointed V.K. Krishna Menon as defence minister in 1957, who knew how to practice non-violence but didn't know how to protect country. He stopped and ignored arms production, not hired adequate number of soldiers to increase strength or to fill vacant positions of those who had retired and Mr. Nehru was witnessing all this silently. With the fact that India's air force was larger than that of China, he ignored the attack and didn't give free hand to Indian Air Force. This was the reason that today we don't have Aksai Chin and Kailash Mansarovar with India. Despite of unprecedented bravery of our great soldiers our defeat in 1962 Sino-Indian war is still a stigma on us.
He was double-faced on Cow Slaughtering issue
He used to express his deep pain on cow slaughter but never did anything constructive to stop this heinous act. Even it is said that once he announced that if bill against cow slaughter is passed then he would resign.
Lack of Determination on Kashmir Issue
Also Read:  
1. RSS- Historical Journey after foundation and Brilliant achievements      
2. This is how RSS has been Misrepresented for political scores
India loosed Pakistan Occupied Kashmir because Nehru preferred to go to UNO rather than allowing army take control over the territory which was supposed to be under India's flag, under the Instrument of Accession signed by Raja Hari Singh.
Nehru is known for his closeness with Sheikh Abdullah
Although Abdullah was imprisoned for his demand of autonomy, but everyone knows that what Abdullah wanted was mostly agreed to. Article 370 is one such poisonous by product which proves their ignorance. The way Abdullah's have been allowed to rule Jammu & Kashmir is even more than any curse. It was during their reign that Mass Massacres and Migration of Kashmiri Pundits have taken place and radical Islamic terrorism started flowing in veins of misguided citizens.

Although some People Consider Jawaharlal Nehru as a Most Successful and Efficient Prime Minister
Nehru had a couple of achievements and also made series of mistakes during his rule. The fight for independence with the Britishers led him into series of jail terms, he was the key member of the civil disobedience movement. Post-independence also, he was surrounded by awful problems, there was the formidable task of Nation Building and he did his best according to his capacity.

Jawaharlal Nehru's greatest achievements
He led the struggle for independence with Mahatma Gandhi. Gandhiji used to consider him his boy and right hand, he would collect funds for various movements, organize rallies and follow Gandhi's directions. For 35 years he remained the key pillar of India's independence struggle.
Nehru was among first leading people who established democratic roots in the country. With Sardar Patel, he led the merging of princely states into India. Integration of over 500 states into one country was not an easy task. He was one of the few people responsible for India's democracy; he also had a part in the democratic constitution of equal rights for all genders, therefore, giving women various opportunities. At a time in India when the people's impartiality was an absurd concept, he succeeded in getting the Hindu code bill passed allowing a woman to get her partner, ask for a divorce and entitlement to an equal share of properties.
He helped in settlement of thousands and thousands of Hindu refugees from Pakistan after partition.
He did considerable work in education because 80% Indians were uneducated at the time of Independence, he laid the foundation of great infrastructure projects and dams as well. Today we have upper hand over Pakistan is mainly because our Democratic institutions are very strong. But India was never the same administrative unit as we are seeing today. It has evolved in many years and one of those under whose guidance it reached apex was Pandit Jawaharlal Nehru himself.
He led many land reforms, had chosen the socialist model, had given new Identification to India in Global village, fostered scientific temperament and developed good relationships with many countries including Asian African countries.


Also Read:  
1. Indian National Congress turns 131 years; interesting facts one should know      
2. Politics in India: This is How one can become a Most Influencing Political Leader in India
Pandit Jawaharlal Nehru Nominated Himself For Bharat Ratna, Was this act Sensible?
He may or may not be great but surely was an intelligent leader, regardless of his flaws and mistakes, he laid the foundation on which India developed and progressed drastically, he created a lasting portrait of India to the world. Award or no award this makes no difference to his persona, he nominated himself or not, but he could have avoided. 
He will be remembered for his intelligence as well as intelligent mistakes and also his indecisiveness which haunts us even today. Perhaps for his blunder mistakes, he could have ceased from taking the award, in that way he could have framed himself more sensible.