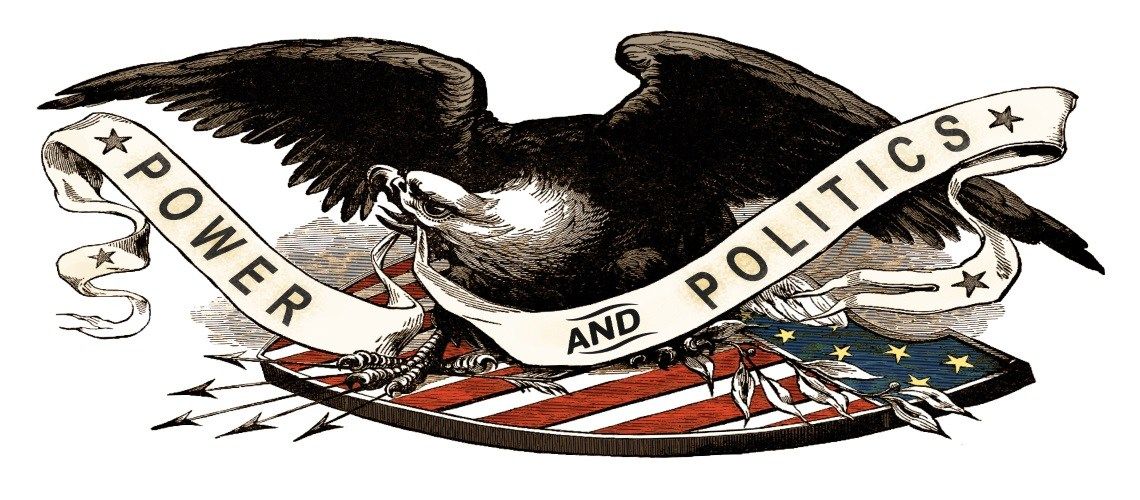 On the advent of Yogi Adityanath as Chief Minister many Political Pandits say that it is burning example which displays that there is uprise in Indian Jingoism, but of course such propaganda of social media is not always true as he is Member of Parliament from Gorakhpur constituency for five consecutive terms since 1998 and deeply connected with masses. 
Today the time is changing, the parameters of becoming the leader are also changing as the public is more aware, up to date, educated and success oriented. But, at the grassroot level there are still some old fabric constituents and fringe designs which contribute, especially alongside the parts where people are still divided and deprived.
Also Read:
1. Transforming Indian Politics: Exterminating Religious and Caste Based Ugliness
2. This is how RSS has been Misrepresented for political scores
India is a democratic country. It has great political leaders who have been ruling the country effectively. Various Indian leaders such as Bal Gangadhar Tilak, Indira Gandhi, Lala Lajpat Rai, Bhagat Singh, etc. with their leadership qualities have changed the overall perspective of the world towards India, those great people have sung the song of nationalism and society followed. 
Like many other countries, in India citizens cast their votes during an election to elect a political leader in a hope of a better future; but how the politicians work that is in their hands only. India has produced one of the finest leaders like Pt. Jawaharlal Nehru, B. R. Ambedkar, Atal Behari Vajpayee, Lal Bahadur Shastri, Sardar Vallabhbhai Patel, Subhash Chandra Bose, Indira Gandhi, Dr. Rajendra Prasad, APJ Abdul Kalam, Dadabhai Naoroji, Jyoti Basu, Shashi Tharoor, E M Sankaran Namboodiripad, N.T.Rama Rao, M. G. Ramachandran, Sonia Gandhi, Rajiv Gandhi, Manmohan Singh, Zakir Hussain, P. V. Narasimha Rao, Morarji Desai, Sunil Dutt, Narendra Modi, Jairam Ramesh, Jayaprakash Narayan and Nitish Kumar. 
Despite India being so much fertile of producing notable names it could not reach the position where it could really have been. Perhaps those people whom we worshiped as our political lords have not only led but also misled for their political scores and if you scratch a little then you can easily find that there are two categories of leaders: first is one which has been created by media and they grew by following wrong means and others are self-made people, who arise through experience and struggle. 
Although there are no clear-cut distinctions and no one certifies anyone with 100% conviction, as any leader can swing between any of the two.
How Does Media Create Leaders and Influence Their Attributes
Today, social media can act as the perfect tool to get in touch with the people of respective constituency or fan following. A strategic social media campaign can easily help the leader to win. No doubt social media helps in creating direct contact with voters, advertising without paying for advertising, tailoring the message to the audience or fundraising and feedback but it can be used in a way otherwise also. And it is not the social media which is leading but it is TV News media which is still shaping our body politic.
TV media has created some great leaders as well as some great monsters. AAP is the creation of media and media is still allowing her to manipulate all the time, that is why you might have seen it in more national headlines than other bigger and more established players like Nitish Kumar, Naveen Patnaik, and others. In today's era, media plays a very important role in every aspect of our life. 
Political leaders often use the media to win an election. Even media seems to be divided: NDTV seems to be more left-leaning, Times now mainly nationalist, India Today seems to be kind to Congress and AAP, India TV and Zee News towards BJP etc. If the media is in favor, then political parties praise them and when they expose them when they sense that a story is not putting them in a favorable light, then they immediately blame the media for it. 
Media gives them the amount of exposure that they need in order to reach the voters and media also helps them in exploiting public to considerable magnitude.
Leaders with Character, Competence, and Vision
The power of experience plays a huge role in shaping up a leader. Real life experiences create the personal capacity for a leader that they require to lead a party successfully. A strong leader uses his experiences as a pillar to climb up the stairs of success. It has both adverse and diverse effects and a good leader reflects all his qualities through the learning of his life experiences. 
Having no political background can help you to succeed through your experiences. Doctor Shashi Tharoor, Narendra Modi and Bal Keshav Thackeray are such tall figures which we know today and who falls in this category.
Also Read:
1. Why Nehru Chose the Minority and Caste Based Politics
2. Mesmerizing history of BJP; interesting facts since inception to till date
Shortcuts to Become a Politician in India
In India, becoming a leader requires some special talent. Nowadays, the dirty politics have made it harder to find a true leader. They often forget their promises which they make during their campaign. There are different ways of becoming a political leader in India. Prominent ways to flex your political muscles are given below:
Doing Minority Politics, Stirring Faith and Ethnicity to Polarize People in Your Favor
Since Independence, there has been not even a single decade devoid of 'Muslim-Minority' free politics. You can't win if you are not into minority politics. Most of the politicians in India follow this slogan in order to win the elections. The minorities constitute a major portion of India's population, so they play a very crucial role in deciding the defeat or victory of a political leader. 
Congress is the main champion of minority politics when Congress home minister Sushil Shinde used the term of 'Hindu Terror' to malign Hindus and appease Muslims it revealed the extent of minority politics in the bloodstream of Congress party. Last year when High Court accused the Mamata Banerjee of indulging in minority appeasement by ordering organizers to immerse their idols by 4 pm this attracted nationwide criticism against Mamata Banerjee who is compromising the right of majorities in West Bengal.
Caste-based Politics is the Most Used Way to Attract Public Attention and Doing Disenfranchisement During Elections
Although politics is supposed to be free from exploitation and discrimination it has been rarely been followed since independence. Caste-based politics have now become a new way to earn the number of votes from a particular caste. Mayawati has projected herself as the 'goddess' for Dalits, Lalu Yadav, Mulayam Singh Yadav is the key players of this dirty game. 
Recent Jat reservation and violence, Patel agitation are some burning examples of what our politicians have cooked. No doubt casteism is not only the part of politics but also culture but the way situation has been handled by politicians have made the things worse.
Form NGOs
Taking the help of NGOs to become prominent in a particular area is considered as one of the oldest methods of becoming a political leader. Investing money, promoting their political party is emerging out as an efficient way of getting a large number of votes. 
There are many ways people use NGOs to catch the attention of public and convert those into votes like
Using influence as the general election nears
Focus on the key decision-makers who have the power to implement important works
Building relationships with politicians to get your issues noticed.
Using personal stories to catch the public eye.
Projecting the image of a social servant and taking people in confidence through genuine public engagement.


Also Read:
1. Who is More dictatorial, Narendra Modi, Arvind Kejriwal or Rahul Gandhi?
2. Top 10 Logic, Rahul Gandhi has Chosen the Wrong Profession
Nexus with criminals
Dictating terms to the delight of the criminals by the political leaders is turning out to pose a threat to the law of our country. The nexus between these two elements are very strong and thus helping the politicians to win the elections. It is known fact that many politicians thrive today on the basis of muscle power provided by criminals. 
Since big criminals in India with political connections are rarely punished therefore politics has become a heaven which safeguards and shelters the culprits. It is the government alone which decides who will be next CBI chief, therefore, we have such weak institutions, there are poorly written laws and slow judiciary which can hardly break the criminal nexus. 
Perhaps it is perceived that criminals have the higher capacity to intimidate voters compared to non-criminals. Parties often pledge cleaner politics but once they win the elections, they fail to do so and the ones who suffer the most are the citizens of our country.